Dr Duke & Slattery Warn Americans of the Zionist Treason Leading Us to Catastrophic War for Israel in Iran!
Download
Today Dr. Duke and Dr. Slattery broke down the Zio push for war with Iran. The alleged attack by Iran against Saudi Arabia is obviously a big Zionist lie. Any credibility our State Department and "intelligence community" ever had was destroyed by the Iraq War debacle. Remember Colin Powell. Remember uranium from Africa. These people must think we are retarded.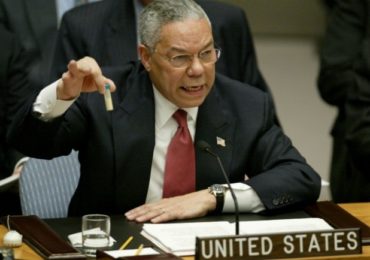 Anyway, why should we take Saudi Arabia's side against Iran anyway? They (with their Israeli backers) were behind 9-11.
Listen to the show for the full story.
Please share this show widely. And please keep us on the air and on-line. Please visit our contribution page or send your contribution to:
P.O. Box 188, Mandeville, LA 70470
Thank you.
Click here and look for the show dated 9-19-19.
Our show is aired live at 11 am replayed at ET 4pm Eastern
Check out this Duke video on the white genocide in South Africa:
Here is Mark Collett's recent viral video:
Be sure to check out Mark's Twitter feed. And follow him while you're at it.