Dr. Duke and Mark Dankof: Lies, lies, the Zio-cover-up of Israeli spies
Download
Today Dr. Duke and Mark Dankof discussed the case of the accused spy for Iran who was radicalized at George Washington University. As Mark Dankof said on David Duke Live on Rense Radio today, George Washington University is a Jewish owned, overwhelmingly pro-Zionist institution. The Islamic powers which gave GWU $100 million are working with Israel AGAINST Iran. But Witt's time at GWU supposedly groomed her to defect to Iran and siphon USAF/OSI secrets and operations for Islamic Republic of Iran intelligence and the Islamic Republic Revolutionary Guard Corps? Absolutely preposterous work by The Daily Caller.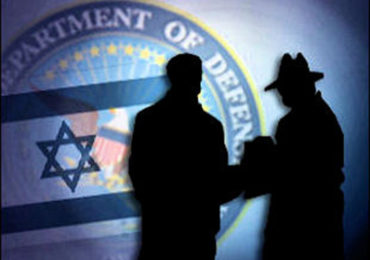 Listen to the show for the full story.
Please share this show widely. And please keep us on the air and on-line. Please visit our contribution page or send your contribution to:
P.O. Box 188, Mandeville, LA 70470
Thank you.
Click here and look for the show dated 2-20-19
Our show is aired live at 11 am replayed at ET 4pm Eastern
Check out this video of Dr. Duke with JFG
Here is Mark Collett's recent viral video:
Be sure to check out Mark's Twitter feed. And follow him while you're at it.