Dr. Duke and Dr. Slattery on the "Great White Hoax" perpetrated by Jussie Smollett and the mass media
Download
Today Dr. Duke and Dr. Slattery put the Jussie Smollett case in the context of the greater blood libel against white people. There has been a rash of fake hate crimes allegedly by "neon-nazi white supremists" against blacks and Jews that have turned out (surprise!) to be hoaxes. While whites are vilified in public school history books for slavery and conquest, the fact is that slavery and conquest have been endemic throughout human history and the only thing unique about Europeans is that, at the height of their power, they outlaws slavery and conquest.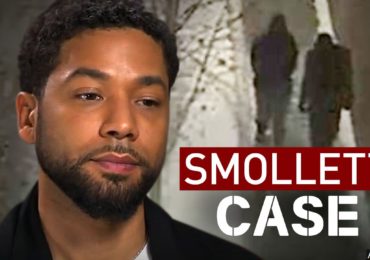 Listen to the show for the full story.
Please share this show widely. And please keep us on the air and on-line. Please visit our contribution page or send your contribution to:
P.O. Box 188, Mandeville, LA 70470
Thank you.
Click here and look for the show dated 2-21-19.
Our show is aired live at 11 am replayed at ET 4pm Eastern
Check out this great new Duke video:
Here is Mark Collett's recent viral video:
Be sure to check out Mark's Twitter feed. And follow him while you're at it.