Dr Duke & Augustus on Courageous Black Woke Womanist Alice Walker on the Ultimate Racism of Jewish Supremacism.
Download
Today Dr. Duke had a great show with Augustus Invictus. They exposed the unspeakable hatred of the goyim that is part and parcel of the Jewish holy book the Talmud. Augustus also spoke about the political prisoners in California, very much mirroring the oppression of Jacob Goodwin and others still being held for daring to stand up for white rights in Charlottesville.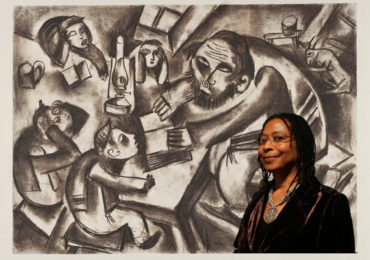 Listen to the show for the full story.
Please share this show widely. And please keep us on the air and on-line. Please visit our contribution page or send your contribution to:
P.O. Box 188, Mandeville, LA 70470
Thank you.
Click here and look for the show dated 12-26-18.
Our show is aired live at 11 am replayed at ET 4pm Eastern
Check out this video of Dr. Duke with JFG
Here is Mark Collett's recent viral video:
Be sure to check out Mark's Twitter feed. And follow him while you're at it.