Dr Duke Warns Trump – If You Don't Fulfill your promises to us you will LOSE US. You will LOSE EVERYTHING!
Today Dr. Duke and Andy Hitchcock of the UK warned Donald Trump that not only is his own personal future at stake, but the fate of Western Civilization hangs in the balance. He has surrounded himself by establishment figures who don't support his MAGA agenda and is lead around by the nose by his Jewish son-in-law Jared Kushner, who DIDN'T EVEN VOTE FOR HIM in the 2016 primaries.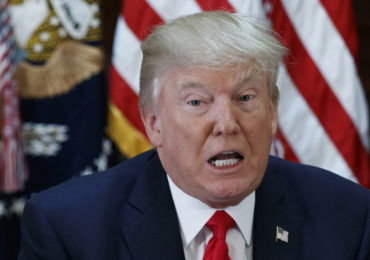 Jeffrey Epstein was a Mossad agent, Ghislaine Maxwell was his Mossad handler, and everyone in Washington is complicit in the usurpation of our government by Jewish power.
Please share this show widely. And please keep us on the air and on-line. Please visit our contribution page or send your contribution to:
P.O. Box 188, Mandeville, LA 70470
Thank you.
Click here and look for the show dated 6-23-20
Our show is aired live at 11 am replayed at ET 4pm Eastern
Check out the full Tucker rant before YouTube takes it down: