Dr Duke, Andy Hitchcock, & Dr Slattery Dissect Tucker's Exposure of ZioKushner's Control Over Trump!
Today Dr. Duke and Andy Hitchcock of the UK discussed the incredible opening monologue by Tucker Carlson. Tucker make points that no one else in the mainstream media dares to make about the motives and character of the rioters. While being careful not to appear to be making this into a race issue, he showed clips of black mobs attacking innocent whites. Then he lashed out at the people Donald Trump put into his own administration, like Vice President Pence, former U.N. Ambassador Nikki Haley, and National Security Advisor Robert O'Brien, all of whom have express support for the "protests." But he reserved his greatest ire for First Son-in-Law Jared Kushner, who he blamed for leading Trump to abandon the policies that got him elected in the first place. 
Dr. Slattery introduced his concept of "2nd Amendment heard immunity." He noted that police are not even protecting their own squad cars and police stations, let alone major businesses? So what is keeping mobs out of residential homes? It is that they know any random house may well have a gun owner inside willing to defend his home. Obviously the police and Trump are not protecting unarmed individuals. The only thing that is defending unarmed individuals is the heard immunity they benefit from due to those citizens who do have guns.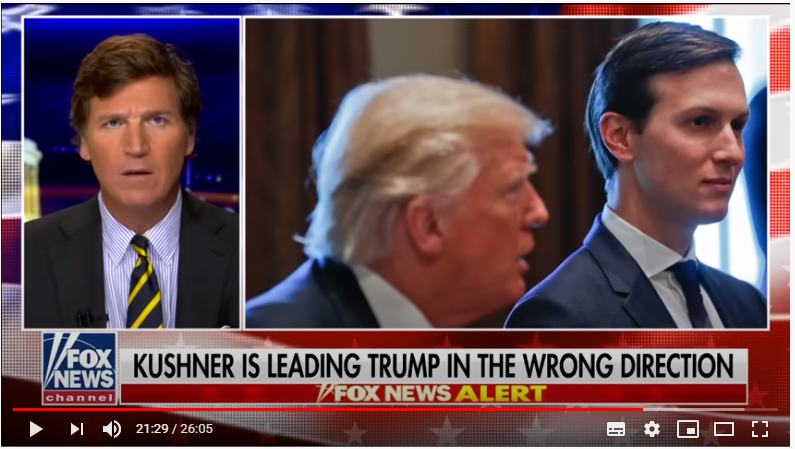 Jeffrey Epstein was a Mossad agent, Ghislaine Maxwell was his Mossad handler, and everyone in Washington is complicit in the usurpation of our government by Jewish power.
Please share this show widely. And please keep us on the air and on-line. Please visit our contribution page or send your contribution to:
P.O. Box 188, Mandeville, LA 70470
Thank you.
Click here and look for the show dated 6-2-20
Our show is aired live at 11 am replayed at ET 4pm Eastern
Check out the full Tucker rant before YouTube takes it down: