Dr Duke & Andy Hitchcock Expose the ZIOpeachment of Prez Trump! The Schumer, Schiff, Nadler & Engel Crucifixion of Trump!
Download
Today Dr. Duke was joined by Andy Hitchcock for a discussion of the impeachment of President Trump. It is amazing just how Jewish of an affair this has become. The two House of Representatives committees that had hearings were chaired by the Jews Adam Schiff and Jerrold Nadler, who are now prosecuting the case against Trump in the Senate. Most of the case against Trump was provided by the Jewish witnesses and experts called by these committees. Now in the Senate the anti-Trump effort is led by Chuck Schumer. Even Trump's own defense team is stocked with Jewish lawyers, including Alan Dershowitz, who admitted that he didn't even vote for Trump. Zio-amazing!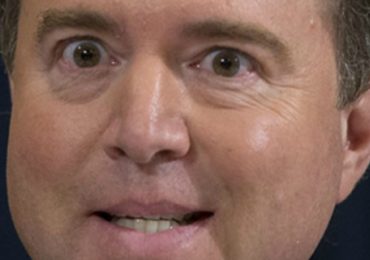 Please share this show widely. And please keep us on the air and on-line. Please visit our contribution page or send your contribution to:
P.O. Box 188, Mandeville, LA 70470
Thank you.
Click here and look for the show dated 1-28-2020
Our show is aired live at 11 am replayed at ET 4pm Eastern
Check out Dr. Duke's YouTube channel before it gets Shoahed
Here is the video that will transform the way you look at your health and diet:
Be sure to check out Mark's Twitter feed. And follow him while you're at it.