Dr Duke & Mark Collett of UK – On Dr Duke's Recent Court Victory & Collett's New Vid, Britian is a RACIST COUNTRY (Against Whites!)
Download
Today Dr. Duke was joined by Mark Collett for a discussion of the harassment lawfare against Dr. Duke. Charlottesville was without a doubt the low point of justice in America. James Fields was sentenced to over four hundred years for a car accident while being harassed by a mob, and Jacob Goodwin is spending eight years in prison for having defended an older man who was being violently attacked by a black thug. The anti-whites thought they could flush Dr. Duke down the same cesspool of justice, but fortunately his lawyers prevailed.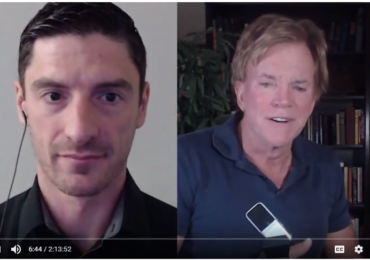 Also, Mark Collett previewed his new video about police reluctance to even investigate Muslim grooming gangs in England. 
Jeffrey Epstein was a Mossad agent, Ghislaine Maxwell was his Mossad handler, and everyone in Washington is complicit in the usurpation of our government by Jewish power. 
Please share this show widely. And please keep us on the air and on-line. Please visit our contribution page or send your contribution to:
P.O. Box 188, Mandeville, LA 70470
Thank you.
Click here and look for the show dated 1-24-20
Our show is aired live at 11 am replayed at ET 4pm Eastern
Check out Dr. Duke's YouTube channel before it gets Shoahed
Here is the video that will transform the way you look at your health and diet:
Be sure to check out Mark's Twitter feed. And follow him while you're at it.