Dr Duke & Andy Hitchcock of UK – Shiksa Princess Ivanka Calls White Rights Advocates Evil Terrorists while belonging to Racist Jewish Supremacist Chabad Cult!
Download
Today Dr. Duke and Andy Hitchcock, two of the world's leading authorities on Jewish supremacism, called out the Senior Advisor to the President and Shiksa Princess Ivanka Trump on her treachery by calling advocates for white civil rights "terrorists" while belonging to the Jewish supremacist cult Chabad Lubavich, which literally describes non-Jews as having been created by god only to serve Jews.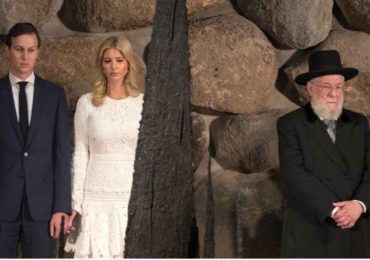 Meanwhile, Indian Princess and presidential candidate Elizabeth Pocahontas Warren, who has pledge to sic the FBI on white advocates, is strangely silent on the issue of her supporter having shot up a country music venue filled with white people. 
Listen to the show for the full story.
Please share this show widely. And please keep us on the air and on-line. Please visit our contribution page or send your contribution to:
P.O. Box 188, Mandeville, LA 70470
Thank you.
Click here and look for the show dated 8-6-19
Our show is aired live at 11 am replayed at ET 4pm Eastern
Check out this classic video from Dr. Duke
Here is Mark Collett's recent viral video:
Be sure to check out Mark's Twitter feed. And follow him while you're at it.