News Summary
---
From Al Arabiya
Trump invites Putin to Washington, Bolton meets Russian ambassador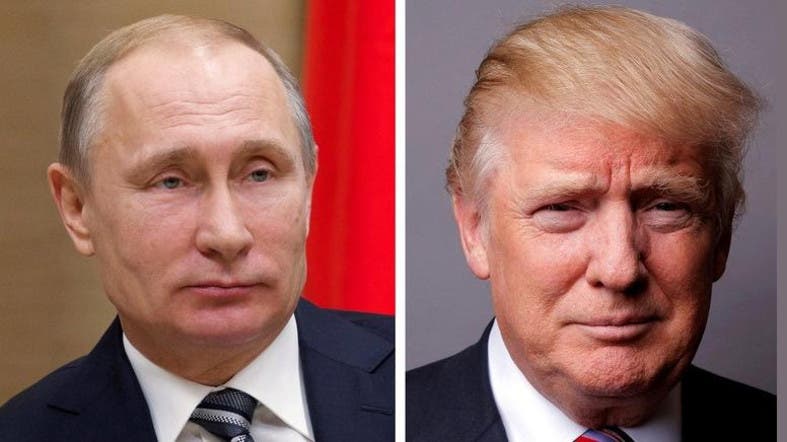 Russian Foreign Minister Sergei Lavrov said that US President Donald Trump invited his Russian counterpart Vladimir Putin to the United States during a phone call, and said he would be glad to see Putin in the White House.
---
---
From PressTV
No reason not to supply Syria with S-300 defense systems: Russian FM
Russia says the latest US missile strikes against Syria have removed any moral obligation for Moscow not to deliver advanced S-300 missile defense systems to Syria.
"We promised not to do it around a decade ago at the request of our partners, and we took into consideration their argument that this would destabilize the situation, despite this [S-300] being a purely defensive system," said Russian Foreign Minister Sergei Lavrov on Friday.
"We heeded their call. But now we have no such moral obligation," the top Russian diplomat added.
On April 14, the United States, France and the United Kingdom carried out a missile attack on a number of targets in Syria in response to a suspected chemical attack in Douma that reportedly took place on April 7. Syria has rejected any role in the alleged attack, which is yet to be investigated.
The Russian Defense Ministry said a total of 103 cruise missiles were launched by the United States and its allies, 71 of which were intercepted by Syria's air defenses. Russian missile systems deployed to the Arab country were not involved in the interception.
Following the strikes, Russia announced it may consider giving Syria S-300 systems so it can defend itself in the face of such acts of aggression.
Click here for the full story
---
---
From PressTV
Nearly dozen civilians killed in new US-led strikes on Syria's Hasakah
Nearly a dozen civilians have lost their lives when the US-led coalition purportedly fighting the Daesh Takfiri terrorist group carried out a series of airstrikes on Syria's northeastern province of Hasakah.
Local sources said eleven people were killed in the US-led aerial attacks against a Daesh-controlled prison in Abu Hamezah village on Thursday, Arabic-language Baladi news network reported.
The so-called Syrian Observatory for Human Rights (SOHR) reported on November 23, 2017 that 2,759 civilians, including 644 minors and 470 women, had been killed in US-led aerial attacks against civilian areas in Syria over the past 38 months.
The monitoring group added that the US-led air raids had claimed the lives of 98 people, including four children and as many women, between October 23 and November 23, 2017.
The SOHR went on to say that the civilian fatalities had been mostly recorded in the provinces of Hasakah, Raqqah, Aleppo and Idlib in addition to the eastern province of Dayr al-Zawr.
The US-led coalition has been conducting airstrikes against what are said to be Daesh targets inside Syria since September 2014 without any authorization from the Damascus government or a UN mandate.
Click here for the full story
---
---
From PressTV
Iran medics question reports of Douma 'gas attack' ahead of OPCW probe
In light of an alleged chemical attack reported in Douma, the adversaries of the Syria government, particularly those in the West, and the media outlets at their disposal were quick to point the finger of blame at Damascus before any scientific investigation into the incident.
The US, the UK and France used the unconfirmed reports as a pretext to launch a barrage of missile strikes to "punish" the Damascus government. Russia and Syria have rejected the accusations, with Moscow saying it has evidence that the Douma incident was a false flag orchestrated by UK spy services.
Inspectors of the Organisation for the Prohibition of Chemical Weapons (OPCW) are set to launch an investigation at the site of the reported gas attack.
Speaking from experience, medical scientists in Iran, whose people fell victim to chemical arms during Iraq's eight-year war on the country in 1980s, have raised 10 questions about information released on the Douma incident in media reports, calling on experts to explain the dark points:
1) Why do they insist that another gas was definitely used other than Chlorine and that it was a Sarin type nerve gas? Skeptics would conclude that it was because Chlorine gas and its derivatives are widely used for common household and industrial purposes and are therefore not enough to accuse the Syrian government.
Click here for the full story
---
---
From PressTV
Russia says Syria gas attack inquiry senseless as US, allies have already acted
Russia has said that there is no need for establishing a new inquiry into chemical weapons use in Syria as Washington and its allies have already taken up the role of judge and executioner.
Russian UN Ambassador Vassily Nebenzia made the remarks on Tuesday while addressing the Security Council which has been deadlocked over establishing a joint United Nations and Organization for the Prohibition of Chemical Weapons (OPCW) inquiry which ended in November.
"The idea of creating a mechanism on attributing responsibility for the use of chemical weapons no longer makes any sense when Washington and its allies have already determined who's guilty and in essence are already acting like self-appointed executioners," said Nebenzia.
In the early hours of Saturday, the US, Britain and France launched a barrage of missile attacks against Syria in response to what they claim to have been a chemical attack by the Syrian government in Douma.
Syria rejected the accusations as "chemical fabrications" made by the foreign-backed terrorists in the country in a bid to halt advances by pro-government forces.
Initial talks were held on Monday over the adoption of a draft resolution forwarded by France, the United States and Britain.
Click here for the full story
---
---
From PressTV
Syria gas attack false flag organized by UK spy services: Russia
Russia says it has "irrefutable" evidence that a recent suspected chemical attack in the Damascus suburb town of Douma, which was used as a pretext for missile strikes against Syria, was a "false flag" operation orchestrated by British spy services.
Russia's Representative at the Organisation for Prohibition of Chemical Weapons (OPCW) Alexander Shulgin made the remarks during a meeting of the organization's executive council in The Hague on Monday.
"We have not just a 'high level of confidence,' as our Western partners uniformly put it; we have irrefutable proof that there was no chemical attack in Douma on April 7," Shulgin said, describing the incident as a "pre-planned false flag attack by the British security services, which could have also been aided by their allies in Washington."
The Western countries rushed to blame the Douma incident on the Syrian government, but Damascus strongly rejected the accusation as fabrications meant to halt the advanced made by pro-government forces against terrorists.
Syria has rejected any involvement in the suspected attack. It surrendered its chemical stockpile in 2013 to a mission led by the OPCW and the UN.
On April 14, the US, Britain and France launched a coordinated missile attack against sites and research facilities near Damascus and Homs with the purported goal of paralyzing the Syrian government's capability to produce chemicals.
Click here for the full story
---
---
From PressTV
Syrian air defenses repel missile attacks on airbases in Damascus, Homs
Syrian air defenses have shot down missile attacks on the Shayrat airbase in the central province of Homs and the Dumair military airport in Damascus.
According to Syria's official SANA news agency early on Tuesday, all the missiles were intercepted before they could reach their target in Homs.
"Syrian air defense shot down missiles that entered its airspace over Homs," said the report.
Lebanon's Al Mayadeen broadcaster also reported that Syrian air defenses had intercepted three missiles aimed at Dumair military airport north east of Damascus.
The source of the missiles is still unknown.
The US and Israel have denied being behind that attack.
Click here for the full story
---
---
From PressTV
Russia cannot limit Israel's actions in Syria, Lieberman says
Israeli Minister of Military Affairs Avigdor Lieberman says the Tel Aviv regime does not accept limitations from Russia or any other country on its "actions" in war-ravaged Syria.
"We will maintain total freedom of action. We will not accept any limitation when it comes to the defense of our … interests," Lieberman said in a video interview with the Hebrew-language Walla news website.
"But we do not want to provoke the Russians. We have an open line of communication at the level of senior officers. The Russians understand us and the fact is that for years we have managed to avoid friction with them in Syria," he added.
Lieberman then alleged that Iran is seeking to entrench itself militarily in Syria, and pose threats to the Zionist regime.
"We will not tolerate a significant Iranian military force in Syria in the form of military ports and airports or the deployment of sophisticated weaponry," Lieberman said.
The remarks came on the same day that the New York Times newspaper, citing an unnamed Israeli military source, reported that Israel was involved in the April 9 deadly airstrike on the Tiyas Military Airbase, also known as the T-4 Airbase, outside the Syrian city of Palmyra.
---
---
From PressTV
Syria strikes prove direct US-terrorists ties: Iran president
Iranian President Hassan Rouhani says the "aggressive" US move to carry out military strikes against Syria reveals that Washington has direct ties with terrorists.
"The Americans showed such a reaction when they felt that the terrorists were dislodged from an important region like Eastern Ghouta," Rouhani said in a phone call with Russian President Vladimir Putin on Sunday, a day after US-led strikes on Syria.
The strikes, conducted by the United States, France and Britain, hit three sites, one in Damascus, and two in the city of Homs, which US President Donald Trump claimed were "associated with the chemical weapon capabilities" of the Syrian government.
The tripartite Western countries announced that strikes were carried out as a punitive measure against Damascus for a suspected poison gas attack they claimed was purportedly conducted on April 7 by the Syrian government on Douma, the largest town in Eastern Ghouta near the Syrian capital, which reportedly killed 60 people and injured hundreds more.
Rouhani told Putin that the joint military strikes against Syria were an "aggressive measure" aimed at boosting the defeated terrorists' morale.
He warned that if aggression and blatant violation of international regulations were to become easy and cost-free, "we would witness new instability in the regional and international system."
---

---

From PressTV

US troops not leaving Syria until objectives achieved: Haley

US Ambassador to the UN Nikki Haley speaks during a UN Security Council meeting in New York, on April 14, 2018. (AFP photo)

US Ambassador to the United Nations Nikki Haley says the United States would not pull American troops out of Syria until its goals were accomplished.

It is Washington's goal "to see American troops come home, but we are not going to leave until we know we have accomplished those things," Haley said on Sunday during an interview with Fox News.

Haley listed three goals for the US: ensuring that chemical weapons are not used in any way that pose a risk to American interests, that the Daesh (ISIL) terrorist group is defeated and that there is a good vantage point to watch what Iran is doing.

In a separate interview with CBS News, Haley said the United States is preparing new sanctions on Russia over its continued support of Syrian President Bashar al-Assad.

She said the sanctions would be announced on Monday by US Treasury Secretary Steven Mnuchin.

"They will go directly to any sort of companies that were dealing with equipment related to Assad and chemical weapons use," Haley said.
Click here for the full story

---

---

From the Jewish Telegraphic Agency

Chuck Schumer tells Israeli Americans that bipartisanship is essential for Israel support

WASHINGTON (JTA) — Sen. Chuck Schumer, the minority leader in the U.S. Senate, told an Israeli-American group that it must strive to preserve bipartisan support for Israel.

"If we don't have bipartisan support for Israel, if Israel becomes the domain of one party or another, Israel will lose," Schumer, D-N.Y., said Tuesday at a luncheon at the Library of Congress organized by the Israeli American Council. The luncheon marked Israel's 70th birthday this week.

Pro-Israel groups are grappling with diminishing support among Democrats for Israel. Younger liberals are increasingly sympathetic toward the Palestinians, and Democrats perceive that Israeli Prime Minister Benjamin Netanyahu and others in his government disdain the left. Also, Netanyahu has an unabashed closeness to President Donald Trump.

"The U.S.-Israel relationship is – and must always be – rooted in bipartisanship," Israeli American Council Chairman Adam Milstein said at the luncheon, which drew 60 lawmakers, including congressional leaders like Sen. Mitch McConnell, R-Ky., the majority leader in the Senate and Paul Ryan, R-Wis., the speaker of the U.S. House of Representatives.
Click here for the full story

---

---

From the Jewish Telegraphic Agency

DC politician who spread Rothchilds conspiracy theory leaves midway through Holocaust museum tour

WASHINGTON (JTA) — The Washington, D.C., councilman who suggested on Facebook that rich Jews control the weather visited the U.S. Holocaust Memorial Museum and left halfway through the 90-minute tour.

Trayon White Sr. did not goodbye to his hosts, the Washington Post reported. Rabbi Batya Glazer of the Jewish Community Relations Council of Greater Washington, who accompanied White on Wednesday's tour, texted him to ask his whereabouts. White wrote back that he hoped to see her outside the museum but he had to leave soon for an event in the 8th Ward, which he represents.

White was standing alone on the sidewalk outside the museum by the time the tour was over. Glazer said she found his behavior "confusing."
Click here for the full story

---

---

From the Jewish Telegraphic Agency

Trump's top envoy upholds right of Palestinians to protest 'dire circumstances' on Gaza border — peacefully

WASHINGTON (JTA) — President Donald Trump's top Middle East envoy affirmed the right of Palestinians "to protest their dire humanitarian circumstances" in the Gaza Strip adding that they should do so at a safe distance from Israel's border with the strip and with no violence.

"Palestinians in Gaza have the right to protest their dire humanitarian circumstances," Jason Greenblatt said on Twitter late Thursday. "Organizers & leaders should focus on that message, not stoke the potential for more violence with firebombs & flaming kites, and must keep a safe distance from the border." He referred to reports of violent provocateurs among the protesters.

Palestinians in Gaza have the right to protest their dire humanitarian circumstances. Organizers & leaders should focus on that message, not stoke the potential for more violence with firebombs & flaming kites, and must keep a safe distance from the border. The cost of these…1/4

— Jason D. Greenblatt (@jdgreenblatt45) April 19, 2018

---

---

From PressTV

Syria hands unexploded US cruise missiles to Russia

In this image released by the US Department of Defense, the guided-missile cruiser USS Monterey fires a Tomahawk land attack missile on targets in Syria on April 14, 2018. (Photo by AFP)

Syria has handed over to Russia two unexploded cruise missiles it discovered in the aftermath of the recent attack by the United States, Britain and France, Syrian sources say.

"Two cruise missiles that did not detonate during the US missile strike on Syria overnight on April 14 were found by the Syrian military. Both are in rather good condition. These missiles were handed over to Russian officer the day before yesterday (April 17)," a source in the Syrian Defense Ministry told Russia's TASS news agency on Thursday.

The Syrian military sent the missiles over on board a plane on Wednesday, the source added. The Russian Defense Ministry had yet to confirm the report.

On April 14, US President Donald Trump along with his French counterpart, Emmanuel Macron, and British Prime Minister Theresa May authorized a joint missile attack against alleged chemical weapons manufacturing sites inside Syria.

The attack, carried out in response to what the US and its allies insisted was a chemical attack by the Syrian government, saw 105 cruise missiles being fired at targets in Damascus and Homs.

It was not clear whether the discovered missiles were American Tomahawks or Scalp/Storm Shadow, codenames for a cruise missile jointly developed by France and the UK.
Click here for the full story

---

---

From PressTV

Syria gives 48-hour respite to militants to leave southern Damascus enclave

The photo shows damaged buildings in the town of Douma near the Syrian capital city of Damascus, on April 16, 2018. (By AP)

The Syrian army has reportedly given a 48-hours ultimatum to Takfiri Daesh and al-Nusra Front terrorist groups to agree to withdraw from areas south of the capital, Damascus, or face a major counter-terrorism operation in the area.

"If they refuse, the army and supporting forces are ready to launch a military operation to end the presence of the organization in the area," Syrian newspaper al-Watan reported on Thursday.

On Tuesday, the Syrian army began shelling the militant-held enclave in the Palestinian Yarmouk camp and the nearby al-Hajar al-Aswad area prior to the planned military campaign that would target the Daesh and the al-Nusra Front terror groups.

Yarmouk, some 8 kilometers south of Damascus, hosted Syria's largest Palestinian refugee community before the Syrian crisis erupted in 2011. Most of Yarmouk residents have already fled the area, but the UN says several thousand still remain in the camp.

The Yarmouk district's liberation would give the Syrian government full control over the capital for the first time since 2012.

Over the past few months, Syrian forces have made sweeping gains against Takfiri terrorists who have lately increased their acts of violence across the country following a series of defeats on the ground.
Click here for the full story

---

---

From PressTV

Wounded Palestinian loses leg as Israelis deny passage for medical treatment

The 11-year-old Abdulrahman Noufel was shot in the left leg after Israeli snipers targeted him in al-Awdah refugee camp east of Rafah city on April 18, 2018.

A wounded Palestinian teenager in the besieged Gaza Strip has lost his leg after Israel refused him entry to the occupied West Bank for medical treatment.

The 11-year-old Abdulrahman Noufel had been shot in the left leg after Israeli snipers targeted him in al-Awdah refugee camp east of Rafah city on Wednesday, local media reported.

His father had the permission to move Abdulrahman to the West Bank for treatment due to shortages of essential medicines and equipment caused by the Israeli blockade on Gaza, but they were prevented from leaving the coastal enclave.

Separately, Israeli forces fired at Palestinian farmers in al-Farahin area east of Khan Younis in southern Gaza Strip.

Israeli forces also opened fire at a group of Palestinian fishing boats in the north of the Gaza Strip.

Tensions have been spiraling out of control in the besieged coastal enclave since Palestinians began staging anti-occupation protests, dubbed the Great March of Return, late last month.
Click here for the full story

---

---

From PressTV

May says UK strikes on Syria were in national interest

A video grab from footage broadcast by the UK Parliament's Parliamentary Recording Unit (PRU) shows Britain's Prime Minister Theresa May making a statement in the House of Commons in central London on April 16, 2018. (Photo by AFP)

The UK participated in recent attack on Syria because it was the right thing to do and because US President Donald Trump asked us to, says British Prime Minister Theresa May.

May made the remarks while addressing parliament on Monday, where she stressed that the strikes were carried out to "further prevent the use of chemical weapons."

"We have not done this because President Trump asked us to do so," she added.

Early on Saturday, the US, Britain and France carried out a string of airstrikes against Syria over a suspected chemical attack against Douma. Washington and its allies blamed Damascus for the suspected assault.

The Syrian government has strongly denied the allegation, calling on Organization for the Prohibition of Chemical Weapons (OPCW) to send a fact-finding mission for investigations.

Read More:

---

---

From the Jewish Telegraphic Agency

Barnard College students vote to ask administration to divest from Israel

(JTA) — Nearly two-thirds of Barnard College's student body voted to ask the administration to divest from eight companies doing business with Israel.

In the results of the vote announced Wednesday, 64 percent of students want the Student Government Association to write the administration a letter asking the college, which is affiliated with Columbia University, to divest from Israel, the Columbia Spectator reported.

The question was included on the ballot for the annual student government elections. Turnout was almost 50 percent, the Spectator reported, the highest ever for a vote. The vote does not bind the student government to write the letter.

The government will meet on April 23 to consider whether to write the letter.
Click here for the full story

---

---

From PressTV

Two Palestinian men killed in clashes with Israeli soldiers in eastern Gaza

A wounded Palestinian protestor is evacuated near the border fence with occupied lands, in Rafah in southern Gaza Strip on April 20, 2018. (Photo by AFP)

At least two Palestinians have lost their lives and more than four dozen others sustained injuries during clashes with Israeli soldiers as anti-occupation protests along the border between the besieged Gaza Strip and occupied territories continue unabated.

The spokesman for the Gaza Ministry of Health, Ashraf al-Qidra, said in a statement that 25-year-old Nabil Abu Aqel was critically injured in his head east of Jabalia, located 4 kilometers (2.5 miles) north of Gaza City, before Friday noon.

He was rushed to a nearby hospital, where he succumbed to his grave gunshot wounds.

Shortly afterward, another Palestinian man, identified as 24-year-old Ahmed Rashad al-Athamna, was fatally shot.

Qidra further noted that 40 Palestinian protesters were injured by Israeli gunfire and suffered tear gas inhalation as well.

Protests along the Gaza border since March 30 have led to clashes with Israeli forces in which at least 34 Palestinians have lost their lives and hundreds of others sustained injuries.
Click here for the full story