Download

Dr. Duke and publisher David Gahary discussed revelations that the Pegasus spy software developed in Israel and sold to governments and other customers around the world also allows the Jewish State's spy agency, the Mossad, hijack the cameras and microphones of regular cell phone users. Of course, Israel and its Jewish supporters in America have a long history of spying on our politicians and then covering up when they get caught. (See the Los Angeles Times article below from 1993.) However, none of the news reports in the mainstream media mention the Jewish connection. Do you think for a second that if Russia or China was behind this and Russians or Chinese in America were collaborating that they would not mention it?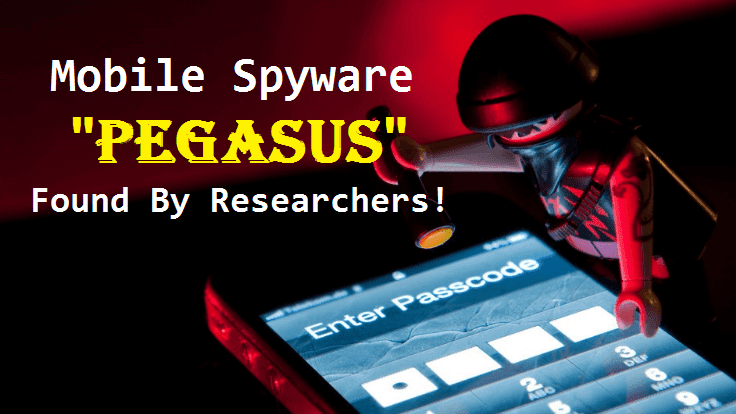 Evidence of ADL Spy Operation Seized by Police
BY RICHARD C. PADDOCK
APRIL 9, 1993 12 AM PT

TIMES STAFF WRITER
SAN FRANCISCO —
Police on Thursday served search warrants on the Anti-Defamation League here and in Los Angeles, seizing evidence of a nationwide intelligence network accused of keeping files on more than 950 political groups, newspapers and labor unions and as many as 12,000 people.
Describing the spy operation in great detail, San Francisco authorities simultaneously released voluminous documents telling how operatives of the Anti-Defamation League searched through trash and infiltrated organizations to gather intelligence on Arab-American, right-wing and what they called "pinko" organizations.
Representatives of the Anti-Defamation League, a well-known organization in the U.S. Jewish community dedicated to fighting anti-Semitism, declined detailed comment Thursday but denied breaking any laws.
Police allege that the organization maintains undercover operatives to gather political intelligence in at least seven cities, including Los Angeles and San Francisco.
Groups that were the focus of the spy operation span the political spectrum, including such groups as the Ku Klux Klan, the White Aryan Resistance, Operation Rescue, Greenpeace, the National Assn. for the Advancement of Colored People, the United Farm Workers and the Jewish Defense League. Also on the list were Mills College, the board of directors of San Francisco public television station KQED and the San Francisco Bay Guardian newspaper.
People who were subjects of the spy operation included former Republican Rep. Pete McCloskey, jailed political extremist Lyndon H. LaRouche and Los Angeles Times foreign correspondent Scott Kraft, who is based in South Africa.
Authorities said much of the material collected by the group was confidential information obtained illegally from law enforcement agencies. They also alleged that data on some individuals and organizations was sold separately to the South African government.
In addition to allegations of obtaining confidential information from police, the Anti-Defamation League could face a total of 48 felony counts for not properly reporting the employment of its chief West Coast spy, Roy Bullock, according to the affidavit filed to justify the search warrant.
The Anti-Defamation League disguised payments to Bullock for more than 25 years by funneling $550 a week to Beverly Hills attorney Bruce I. Hochman, who then paid Bullock, according to the documents released in San Francisco. Hochman, a former president of the Jewish Federation Council of Greater Los Angeles and one of the state's leading tax attorneys, will be out of the city until late next week and could not be reached for comment, his office said.
Until 1990, Hochman, a former U.S. prosecutor, also was a member of a panel appointed by then-Sen. Pete Wilson to secretly make initial recommendations on new federal judges in California. Hochman is a former regional president of the Anti-Defamation League.
The league, which initially cooperated with police, has denied repeatedly that its intelligence-gathering operation broke any laws. League officials will not confirm or deny whether Bullock was an employee and have said they simply traded information with police departments about people who might be involved in hate crimes.
But in an affidavit filed to obtain warrants for Thursday's searches, San Francisco police alleged that "ADL employees were apparently less than truthful" in providing information during an earlier search conducted without a warrant.
David Lehrer, executive director of the Los Angeles ADL office, said the organization has not violated the law. "There is nothing nefarious about how we operate or what we have done," he said. "Our record speaks for itself."
The police affidavit contends that Lehrer had sole control of a secret fund used to pay for "fact-finding operations." Lehrer, according to the documents, signed checks from the account under the name L. Patterson.
An ADL official said the account was used to pay for subscriptions to a wide variety of extremist publications that might balk at sending them directly to the Anti-Defamation League.
Bullock, 58, who has been collecting intelligence for the ADL for nearly 40 years, defended his efforts during a lengthy interview with San Francisco police. He said that he gathered names from many sources and entered them into his computer under headings such as "Skins" and "Pinkos," but that did not necessarily mean they were under surveillance.
"I might never see or call up on 99% of them again," Bullock said. "And it doesn't mean anything that they're in the files. It's not a threat to anyone's civil rights that a name appears in my files under, say, 'Pinko.' "
In recent years, Bullock worked closely with San Francisco Police Officer Tom Gerard, who fled to the Philippines last fall after he was questioned by the FBI in the case.
A former CIA employee, Gerard supplied Bullock with criminal records and Department of Motor Vehicles information such as home addresses, vehicle registration, physical characteristics and drivers license photographs.
Using files gathered for the Anti-Defamation League, Gerard and Bullock also provided information to the South African government, receiving $16,000 over four years, the documents show.
The file on Times staff writer Kraft, which was apparently sold to the South African government, provides some insight into the hit-and-miss nature of the spy operation.
The file notes that Kraft's articles "appear frequently in The Times and are well researched and written," but little else about the file is accurate. The brief entry confuses The Times' Kraft with another Scott Kraft and provides the South African government with the wrong Kraft's physical description, photograph and other personal information.
Nevertheless, the documents provide illuminating details of how Bullock for decades infiltrated all manner of organizations, from skinheads to left-wing radicals, searching regularly through the trash of target groups. Using Anti-Defamation League funds, he also ran his own paid informants under code names such as "Scout" and "Scumbag."
He worked closely with police officers up and down the coast, exchanged information with the FBI and worked with federal agencies, including the Bureau of Alcohol, Tobacco and Firearms.
It was Bullock's work as a paid informant for the FBI–while spying on behalf of the Anti-Defamation League and the South African government–that proved his undoing. The FBI learned that he was an agent of a foreign government and began investigating, leading to the probe of the Anti-Defamation League's intelligence network.
The Anti-Defamation League employed undercover operatives to gather information in Los Angeles, San Francisco, New York, Washington, Chicago, St. Louis and Atlanta, according to the affidavit and investigators.
Joining San Francisco police in searching league offices and a Los Angeles bank were investigators from the office of San Francisco Dist. Atty. Arlo Smith and the state Franchise Tax Board.
The Los Angeles Police Department, which earlier refused to cooperate with the investigation, was informed of the searches in Los Angeles but not invited to participate. Investigators suspect that some confidential information in the Anti-Defamation League files may have come from Los Angeles police officers.
Times staff writers Kenneth Reich in Los Angeles and Jenifer Warren in San Francisco contributed to this story.
Do the Jews think that "G-d" is a dragon? Watch this!
Have you subscribed to Dr. Duke's Gab channel? If you haven't, you really should. Also, he has a telegram channel. 
Be sure to check out Dr. Duke's Bitchute and BRAND NEW Odysee acounts. Here are a couple of recent videos: 


Dr Duke & Dr Slattery Respond to Attack by HBO and John Oliver on David Duke and Tucker Carlson (odysee.com)
ZioMedia Incites massive violence against White people in America (odysee.com)
Please share this show widely. And please keep us on the air and on-line. Please visit our contribution page or send your contribution to:  
P.O. Box 188, Mandeville, LA 70470 Thank you.  
Click here and look for the show dated 7-22-21 Our show is aired live at 11 AM Eastern Time (US) & is replayed at 4 PM Eastern Time.  Share this show widely. And please keep us on the air and on-line.