Dr Duke & Atty Augustus on Jewish Historians Bragging on Jewish Origins of "Blackface" & Zio Total Money Control Over Politics
Download
Today Dr. Duke had attorney Augustus Invictus as his guest for the hour. They discussed the attack on Congresswoman Ilhan Omar over her observation of the established fact that AIPAC is paying of Congressman. This is part of the Zio-war on noticing.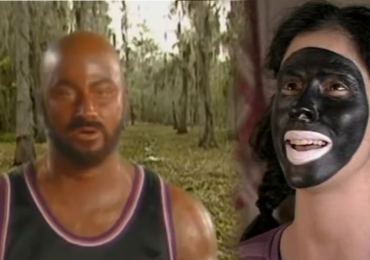 Then they went on to talk about the whole black-face scandal farce, including the massive Jewish role in Vaudeville black-face acts. If it wasn't for double standards, these people would have no standards at all.
Listen to the show for the full story.
Please share this show widely. And please keep us on the air and on-line. Please visit our contribution page or send your contribution to:
P.O. Box 188, Mandeville, LA 70470
Thank you.
Click here and look for the show dated 2-11-2019.
Our show is aired live at 11 am replayed at ET 4pm Eastern
Check out this Duke video on the white genocide in South Africa:
Here is Mark Collett's recent viral video:
Be sure to check out Mark's Twitter feed. And follow him while you're at it.