The ZIO DEEP STATE Political Assassination of Donald Exposed! -IG Horowitz Cohen-cidence of Lost Emails on "Secret Society"
Today Dr. Duke talked about new revelations regarding the Russia Hoax investigations against Donald Trump, which actually amount to a Jewish-led coup d'etat attempt. Inspector General of the Justice Department (((Michael Horowitz))) has conveniently lost 50,000 text messages between two anti-Trump FBI agents who referred to themselves as part of a "secret society" dedicated to protecting America from the man they elected as president.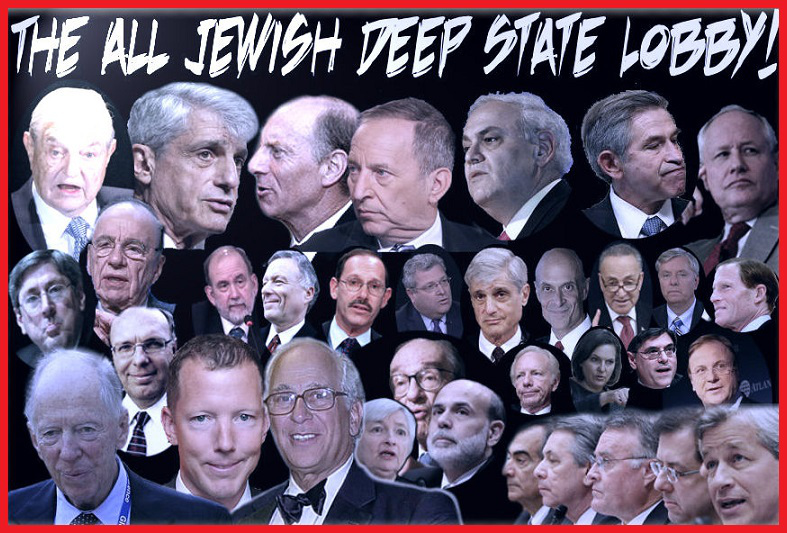 Then he and Dr. Slattery expose the leading Jewish role in this Jew d'etat against the president, which includes the media, the "deep state" permanent bureaucracy, and Congressional leaders like Adam Schiff and Diane Feinstein.
This show is a powerful show. Please share it widely. And please keep us on the air and on-line. Please visit our contribution page or send your contribution to:
P.O. Box 188, Mandeville, LA 70470
Thank you.
Click here and look for the show dated 1-24-18.
Our show is aired live at 11 am replayed at ET 4pm Eastern
Please watch Dr. Duke's video on CNN, Goldman Sachs, and the Zio Matrix of Power:
Here is Mark Collett's latest video :
Be sure to check out Mark's Twitter feed. And follow him while you're at it.