(((Suburbicon))): Dr. Duke Proves How Jewish Ultra-Racist Oligarchs Promote Mass Discrimination & Anti-White Racial Hatred in America!
Today Dr. Duke talked about the latest blockbuster attempt by Hollywood to instill shame and self-hate in whites and incite blacks to violence: Suburbicon. The film stars George Clooney and Matt Damon, and depicts the first black family to move into an otherwise all-white suburb. The neighborhood is so fixated on their irrational racist hatred and fear of the black family that they fail to respond to a crime wave in their community perpetrated by whites.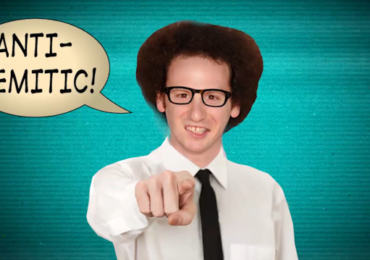 Of course, as Dr. Slattery pointed out, the first black family in a neighborhood or the first black student in a school can be very worthy and sympathetic individuals, but once the neighborhood or school is sufficiently black, crime and violence become endemic.
This is another powerful show filled with information. Please share this show widely.
Please keep us on the air and on-line. Please visit our contribution page or send your contribution to:
P.O. Box 188, Mandeville, LA 70470
Thank you.
This is an entertaining and informative show that you will want to spread widely.
Click here and look for the show dated 10-26-17.
Our show is aired live at 11 am replayed at ET 4pm Eastern
This is a must watch video of David Duke's latest interview.
Here is Mark Collett's latest video: