Dr. Duke Exposes the Jewish Extremists Behind the Fake Dossier & the Zioinvestigation of Trump!
Today Dr. Duke delved into the issue of the fake "intelligence dossier" purchased by the Hillary campaign full of made up allegations against then-candidate Donald Trump. For more than a year now, the Jewish media has run with it and other bogus accusations that somehow Trump conspired with the Russians to steal the election from Hillary. In fact, the Jewish Deputy Attorney General used these unfounded allegations to appoint a Watergate-style special prosecutor to threaten Trump with the prospect of impeachment, thus turning him into a hostage president.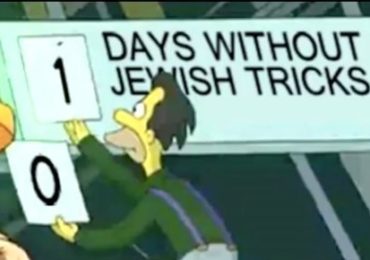 The Jewish nature of this is undeniable. The Jewish Forward Newspaper boasts of large numbers of Jewish prosecutors on Muellers team, and a Congress dependent on Jewish donors keeps the threat of impeachment real.
This is another powerful show filled with information. Please share this show widely.
Please keep us on the air and on-line. Please visit our contribution page or send your contribution to:
P.O. Box 188, Mandeville, LA 70470
Thank you.
This is an entertaining and informative show that you will want to spread widely.
Click here and look for the show dated 10-25-17.
Our show is aired live at 11 am replayed at ET 4pm Eastern
This is a must watch video of David Duke's latest interview.
Here is Mark Collett's latest video: