The tensions between US President Donald Trump and Attorney General Jeff Sessions underlines that Trump is approaching a "crisis" in his presidency and may be replaced with Vice President Mike Pence, a former US Senate candidate says.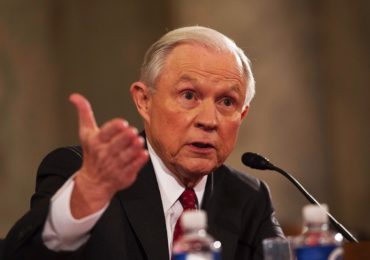 Neoconservatives and the "deep state" are seeking to remove Trump from office and replace him with Pence in order to fuel conflicts in the Middle East and spark a war with Russia, said Mark Dankof, who is also a broadcaster and pastor in San Antonio, Texas.
"Donald Trump is approaching a crisis in presidency," Dankof told Press TV on Tuesday.
"There are forces in this country that were trying to get rid of [former President] Richard Nixon then; are the same forces trying to get rid of Donald Trump now," he added.
"The end game is this: If Mike Pence becomes the president of the United States, the neoconservatives and the Israel lobby will get exactly what they want," Dankof argued.
"Once Mike Pence is president of the United States, this war on terror will resume, there will be an attack on Iran, and quite possibly there will a confrontation between the United States and Russia, both in the Middle East and in Eastern Europe," he added.
Over the past week, Trump has repeatedly criticized and humiliated Sessions on Twitter and in comments to reporters.
Trump is furious with Sessions for recusing himself in March from all matters related to the ongoing Russia investigation, a decision that led to the appointment of a special counsel to lead the probe.
The personal and political nature of Trump's recent public denunciations of Sessions are unprecedented, historians and former Justice Department officials say.
Charles Fried, a law professor at Harvard University who also served in the Justice Department during the administration of President Ronald Reagan, said Trump is entitled to be annoyed at Sessions, but his actions were unjustifiable.
"This is just unspeakable. It's never happened," he said.
Fried said Trump's disregard for presidential norms was characteristic of lawless societies.
"Perhaps in gangster societies, or some other communities which we are unfamiliar with, a boss publicly speaks this way about his underlings, but this is astonishing and so completely beyond any norms of conduct, good behavior, ordinary relations," he said.