Today Dr. Duke started the show by playing a couple of recordings, one a song by Robert Lloyd and another an excerpt from a speech he made years ago in Syria. Then he brought on Dr. Slattery to discuss events in Syria.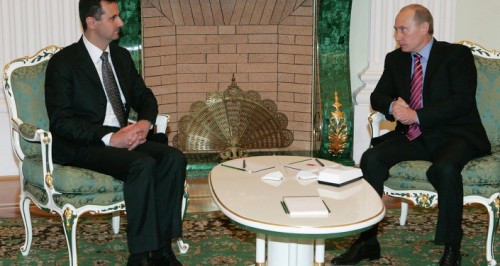 They talked about the long-standing Israeli and Zionist connection to the Syrian civil war and America's policy towards it. They also got into Russia's entry into the war and the hope that it generates for ending the war, defeating ISIS, and stemming the tsunami of migrants into Europe. Dr. Slattery noted that one of the few people ever seen in the mainstream media who speaks honestly on Russian involvement in Syria is Princeton Professor Stephen F. Cohen, whose prolific writings on Russia actually have considerable overlap with Dr. Duke's own writings.
This is a lively and thought-provoking show that you will want to share with your friends and family.
Click here and look for the show dated 10-19-15.
Our show is aired live at 11 am replayed at ET 4pm Eastern and 4am Eastern time.