Dr Duke & Dr Slattery – Zio NY Times Russian Bounty lies – Covid-19 Lies & Why We the Social Interaction Not Social Distancing!
Today Dr. Duke and Dr. Slattery took on the myth that young healthy people who fail to wear masks and practice social distancing are presenting a danger to older people by risking contracting the coronavirus. Actually, these young people are doing the rest of society a favor if they contract the virus and develop immunity. Also, the New York Times is promotes nothing but hoaxes and nobody should believe anything they say.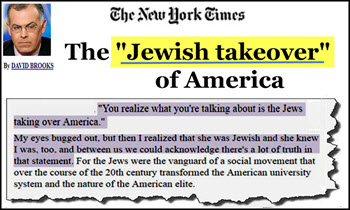 Except maybe this. This I believe.
Jeffrey Epstein was a Mossad agent, Ghislaine Maxwell was his Mossad handler, and everyone in Washington is complicit in the usurpation of our government by Jewish power.
Please share this show widely. And please keep us on the air and on-line. Please visit our contribution page or send your contribution to:
P.O. Box 188, Mandeville, LA 70470
Thank you.
Click here and look for the show dated 6-29-20
Our show is aired live at 11 am replayed at ET 4pm Eastern
Check out Dr. Rhonda Patrick talk to Joe Rogan about vitamin D:
https://www.youtube.com/watch?v=4_ZJ8YDOX6g