Dr Duke & Dr Slattery: Everything you ever wanted to know about slavery but were afraid to ask
Today Dr. Duke and Dr. Slattery discussed the newest attacks on Confederate memorials and indeed all of European civilization from the media. Sadly, even Tucker Carlson threw the Confederacy totally under the bus. The fact is that life for most of human history was poor, nasty, brutish, and short. While slavery is a reprehensible system, the fact is that it was endemic across the globe throughout history, and American slaves were far better off by many measures than most people around the world at the time, and their exploding population was testament that that. The fact that life for most people today is not poor, not nasty, not brutish, and not short is thanks to the modern civilization that was created almost entirely by European people. Like it or not, American blacks would not exist if it were not for slavery, and if they want to wish away slavery then they are wishing away their own existence.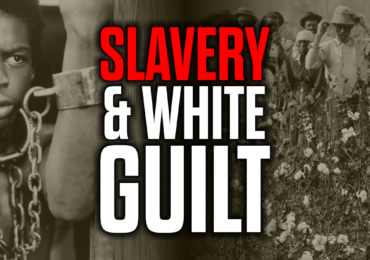 Jeffrey Epstein was a Mossad agent, Ghislaine Maxwell was his Mossad handler, and everyone in Washington is complicit in the usurpation of our government by Jewish power.
Please share this show widely. And please keep us on the air and on-line. Please visit our contribution page or send your contribution to:
P.O. Box 188, Mandeville, LA 70470
Thank you.
Click here and look for the show dated 6-8-20
Our show is aired live at 11 am replayed at ET 4pm Eastern
Check out Dr. Rhonda Patrick talk to Joe Rogan about vitamin D:
https://www.youtube.com/watch?v=4_ZJ8YDOX6g