Commentary — Look at a map. Russia is closer to Syria and the Middle East than any other European country. They have the most to lose from the region blowing up. And they have suffered more casualties from terrorism than any other European or Western country during this century, notwithstanding 9-11.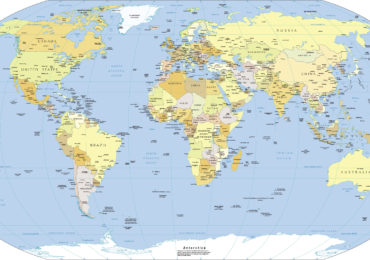 Russia's domestic fight against terrorism should focus on better border control and countering terrorist propaganda aimed at migrants living in the country, the head of the Federal Security Service (FSB) said.
"The analysis of our operative information shows that the core of the terrorist groups operating in Russia comprises citizens of former Soviet republics, who arrive amidst the flows of guest workers," FSB chief Aleksandr Bortnikov reported Tuesday at a session of the National Antiterrorism Committee.
"The terrorists are actively recruiting from among the people of our neighboring countries, drawing them into joining militant forces in Syria and Iraq and then using them as executors for terrorist attacks in Russia," he said.
"Last year alone 16 terrorist attacks were thwarted in Moscow, St, Petersburg, Krasnoyarsk, Ekaterinburg, Tula, Ufa, Sochi, Novosibirsk and Nizhny Novgorod," he added.
Bortnikov was reporting a week after a suicide bombing in the St. Petersburg Metro killed 14 people, including the attacker, and left over 50 injured. The attack was the deadliest in Russia's second-largest city in modern history.
The official said eight people suspected of being members of terrorist sleeper cells have been arrested during raids in connection with the bombing. All of them came to Russia from Central Asian countries, he said, adding that explosives and firearms were found by law enforcement officers during the raids.
READ MORE: 8 people detained in connection with St. Petersburg Metro bombing – official
The security chief said the bombing in St. Petersburg showed that Russian law enforcement must work harder to counter the threat of terrorism. He suggested that in addition to tougher border controls, Russia should look closer at migrants living in the country, particularly those arriving illegally.
"[Antiterrorism officials] should help regional authorities in developing administrative and preventive measures that would put in order migration control, put greater responsibility on migration officials, who are supposed to enforce migration regulations, the businessmen who employ migrant workers, as well as landlords renting their property to migrants," Bortnikov said.
He added that law enforcement officials should also counter terrorist propaganda targeting migrants living Russia as well as other vulnerable social groups.