Dr. Patrick Slattery's News Roundup
A service of DavidDuke.com
---
From the Jewish Telegraphic Agency
Michael Bloomberg commissioned poll to test presidential run
(JTA) — Former New York Mayor Michael Bloomberg commissioned a poll to test how he would perform in the 2016 presidential election against Donald Trump and Hillary Clinton.
The poll was commissioned by the media CEO last month, The New York Times reported Sunday in an article about a possible split in the Republican Party. It is not the first time the billionaire media executive and erstwhile politician has flirted with a possible run for the presidency, the Times noted.
CNN reported that a source close to the mayor confirmed the poll, but neither CNN nor the Times discussed the poll's findings.
Click here for the full story
---
---
From The Independent
Donald Trump railing against political correctness seems to have struck a chord with Americans of every persuasion
Out of America: The bigoted bully's followers are Republicans, but also independents as well as blue-collar Democrats who never bought the Obama message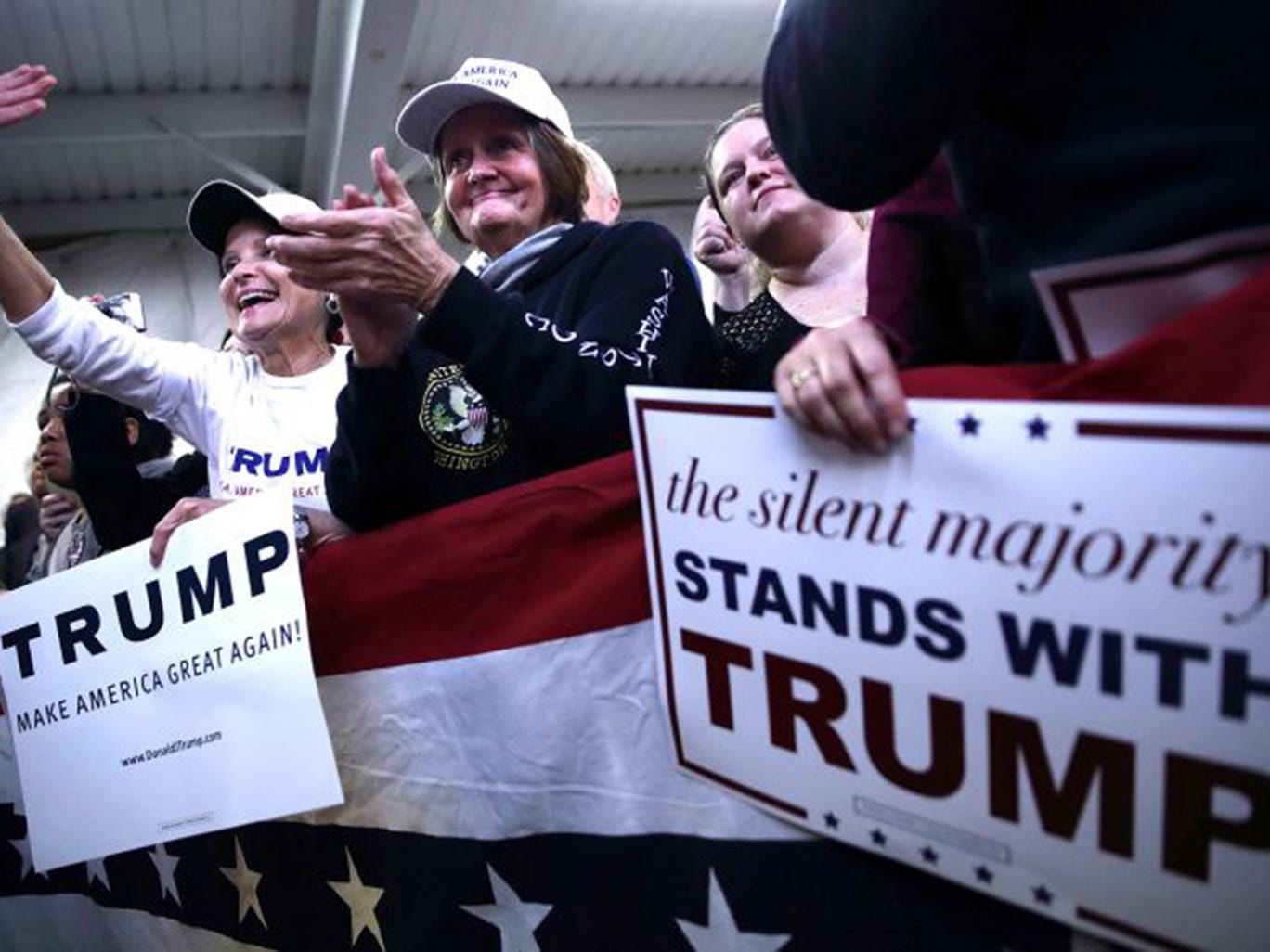 ---
---
From The Daily Mail
Why Germany can't face the truth about migrant sex attacks: SUE REID finds a nation in denial as a wave of horrific attacks is reported across Europe
More than 120 women were targeted in Cologne on New Year's Eve
They were chased, cornered and groped; mobiles and wallets were stolen
'The men were all foreigners, and when we protested, in German, they did not understand us,' victim Michelle said
German ministers say 3,200 migrants a day continue to enter the country
As the service ended and families poured out onto the pavement, an 18-year-old German girl called Michelle stood under bright arc lights nearby giving an interview to a television crew.
She and a group of friends had been sexually attacked in the same cathedral square by gangs of marauding men a few days before, on New Year's Eve. The girls were chased, cornered and intimately groped before their mobiles and wallets were stolen.
'The men were all foreigners, and when we protested, in German, they did not understand us,' said Michelle during the interview.
---
---
From PressTV
Israel nabbed 100s of kids in 2015: Rights group
The majority of the Palestinians arrested by Israeli regime forces in East al-Quds (Jerusalem) in 2015 were children, among them minors under the age of 14, says a prisoner's rights group.
The Palestinian Prisoners' Center for Studies said in a report on Sunday that the Tel Aviv regime detained over 1,900 Palestinians in 2015. Two-thirds of the detainees, it said, were minors, 65 of whom were put under house arrest.
A spokesman for the group, Riyad al-Ashqar, denounced the regime's use of house arrests against the Palestinian children who are under the age of 14. He said the regime "turns the child's house itself to a prison and the family members to wardens."
In November, Israel approved a bill that would allow custodial sentences for minors from 12 years of age for committing "nationalistically-motivated" crimes. The regime also fines the families of children convicted of such crimes.
In October 2015, the number of Palestinian children in Israeli custody reached 307. The number had been 155 at the end of August last year.
The Defense for Children International Palestine (DCIP), another rights group, said Israeli detention centers have so far failed to meet international standards. The Palestinian child detainees are denied family visitations and even forced into solitary confinement.
"These are so-called refugee youths [mostly] from Afghanistan…the [group] was also responsible for several fights during the evening," police wrote.
Click here for the full story
---
---
From Russia Today
'Taharrush gamea' comes to Germany? Police fear Cologne sex abuse may be imported practice
Published time: 11 Jan, 2016 17:55
German police fear repeats of the Cologne New Year's Eve sexual assaults, saying extra attention will now be paid to fighting similar attacks. Police used the Arab term 'taharrush gamea' (collective harassment) to categorize the assaults – causing an angry reaction on Twitter.
The Federal Criminal Police Office (BKA), the main investigative authority in Germany, said in a response to Welt newspaper it knows sexual harassment of women in public is widespread in Arab countries, and that this is exactly what happened on New Year's Eve in Cologne. Collective harassment is translated as "taharrush gamea" (حرش جماعي).
"Such crimes are committed by groups of young men… mostly when there are large gatherings of people, such as demonstrations. They range from sexual harassment to rape," the BKA told Welt.
Earlier, German Justice Minister Heiko Maas urged authorities to investigate if the Cologne assaults were directly related to those in the other German cities of Berlin, Frankfurt, Stuttgart and Bielefeld during New Year's celebrations.
Click here for the full story
---
---
From Russia Today
Swedish police accused of covering up sexual assaults committed by refugees at music festival
Published time: 11 Jan, 2016 14:10
Swedish police are accused of covering up mass sexual assaults allegedly committed by refugees at a music festival. It follows claims that gangs of youths, mostly from Afghanistan, molested girls as young as 11 or 12 at the annual event.
According to Dagens Nyheter newspaper, an internal police report on the 2015 'We Are Sthlm' festival stated that "the problem of young men rubbing themselves up against young girls returned as in previous years."
Noting that the youngest victims were only 11 or 12, an unnamed officer admitted that he would "never have let my own daughter [go to] the festival if I knew what happened."
Click here for the full story
---
---
From Russia Today
ISIS ran major crossing operation through Turkey-Syria border, seized docs reveal – report
Published time: 11 Jan, 2016 10:15
A complex Islamic State migration operation operated through a Turkish border town less than 2 miles from Syria, passenger manifests seized by Kurdish forces and seen by the Guardian suggest. Pressure on Turkey to control its frontiers continues to mount.
According to the documents that were handed over to the Guardian by the Syrian Kurdish forces, Islamic State (IS, formerly ISIS) ran the operation through the border town of Tel Abyad. The seven manifests seized by the Kurds contain the names of 70 people – men, women, even infants – that had crossed into the town in the period from December 2014 to March 2015.
The papers all bear IS markings associated with the group's 'department of immigration' and 'department of transport'. All appeared to be traveling from IS-held territory.
Click here for the full story
---
---
From The Independent
'Regrettable' is as far as our criticism of Saudi Arabia is allowed to go
We have condemned them in the lightest terms. The implication is that the good old Saudis have simply let us down – fallen from their previously high moral principles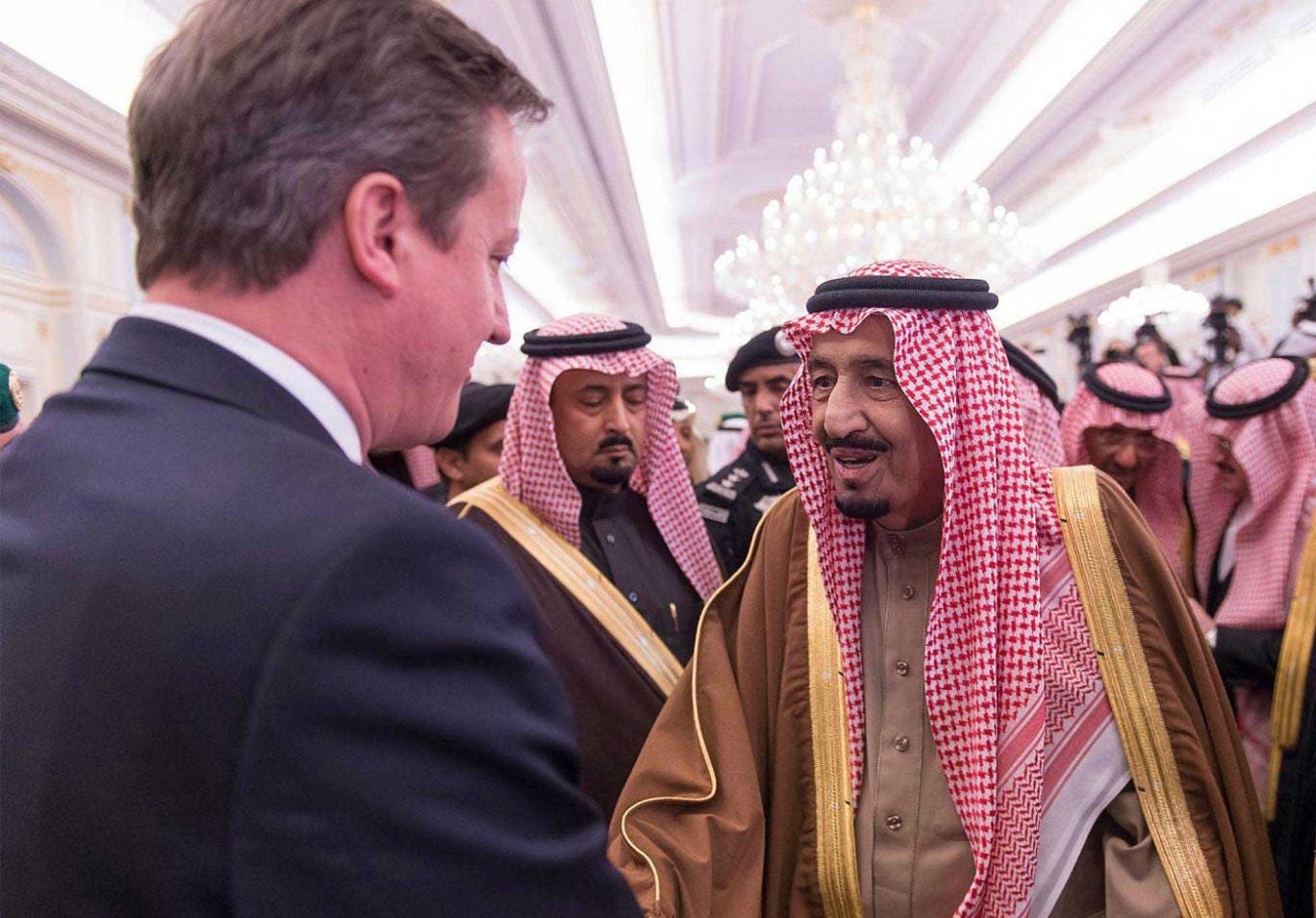 ---
---
From PressTV
Israeli rights group office torched in suspected arson
"The State of Israel has to stand strong and defend itself to prevent such a situation. This bill does not pretend to be the only solution, but it is an attempt to set a tough policy regarding those who try to harm Israel's status and power," it added.
"We have failed to assert our national interests, while we should have done that from the outset. Then the whole world could have been more balanced," Putin said.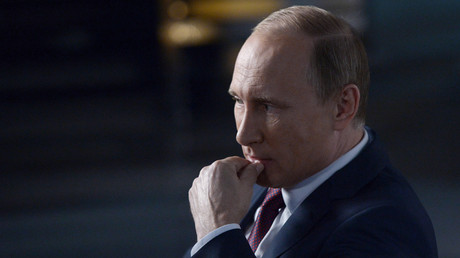 ---
---
From Russia Today
Israel's reprisal bill targeting settlement labelers in EU put on hold – for now
Published time: 10 Jan, 2016 21:20
Jewish settler Refael Morris stands at an observation point overlooking the West Bank village of Duma, near Yishuv Hadaat, an unauthorised Jewish settler outpost January 5, 2016. © Ronen Zvulun / Reuters
Israeli ministers have reviewed a draft bill demanding the labeling of products from EU countries which label goods from Israeli-occupied Arab settlements. While the bill was put on hold, it is not dead, its proponents believe.
The bill was introduced by members of the Knesset (MK) Shuli Moalem-Refaeli and Yinon Magal – both from the Jewish Home religious Zionist party. The draft law proposed mark the products from countries that label Israeli goods with the following: "Attention: This product is manufactured in a country that chose to label goods from the State of Israel".
"The State of Israel is liable to face a wave of boycotts by European countries due to pro-Palestinian pressure," the bill said, Haaretz reported.
---
---
From The Daily Mail
PETER HITCHENS: Only strong borders and pride in our civilisation can save us now
Every educated and intelligent person glories in the freedom of women in Western societies to exercise their talents to the full, and their freedom to walk safely in the streets of our great cities.
So what are the enlightened minds of the Left to do when news comes of revolting assaults on women in front of Cologne Cathedral, one of the jewels of European Christian culture in one of Germany's proudest cities? And how are they to react when growing evidence suggests that at least some of the culprits are newly arrived migrants from the Muslim world?
With mumbled embarrassment and nasty jibes against those who have long opposed uncontrolled mass migration, that's how.
As an illustration, I had a radio clash with the Guardian writer Gaby Hinsliff on Friday after she admitted that 'liberals like me are reluctant to talk about it'. While rightly chiding her own side, she couldn't resist dismissing opponents of mass migration as dinosaurs and their views as 'frothing rage'. Here is the news, Ms Hinsliff. Those who for many years warned against non-selective mass immigration (and were dismissed as bigoted dinosaurs by people like her) were concerned about just this sort of problem.
---
---
From the Jewish Telegraphic Agency
40 ex-Brazilian diplomats speak against appointed Israeli ambassador
RIO DE JANEIRO (JTA) — A group of 40 retired Brazilian diplomats signed a statement against Israel's controversial appointment of a former settler leader as ambassador in Brasilia.
The former diplomats said Israel bypassed protocol with its appointment of Dani Dayan because there was no prior communication with the Brazilian Foreign Ministry or any presentation of his credentials for an agreement.
"We consider it unacceptable. The rupture of the diplomatic practice seems to have been on purpose," the diplomats wrote in the statement from Friday. "We support the Brazilian Government's position on this issue and wish that the current episode is quickly overcome, so we can, together, strengthen the bonds between the two countries."
The diplomats opposed remarks by Sen. Marcelo Crivella, who said last week that rejecting Dayan would convey a pro-boycott message and "the fact that he defends settlements in the West Bank is a weak motive for such discourtesy and so much political inability."
Click here for the full story