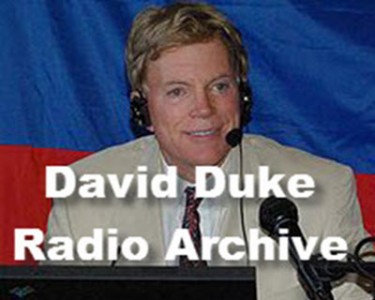 Dr. David Duke and Dr. Edward Fields talk in Atlanta, Georgia about the Ebola crisis which once again illustrates the incredible hypocrisy of the Zionist rulers of America and the Western World.
Always it is one policy for Israel which they support, and the opposite policy for the Gentile nations of the world.
This show is absolutely riveting ! Share it!
And come to the Smokey Mtn Summit. 
Go to Stormfront.org to register for the Nov. 9th Meeting!
Click here and look for the show dated 11-05-14.
Our show is aired live at 11 am replayed at ET 4pm Eastern and 4am Eastern time.
You can also hear the live stream by calling 712-432- 7855 on your cell or home phone (US) or Skype (US and international).