Jewish Writer Hertzberg Tells Us of Voltaire's Warning of Jews are "Deadly to the Human Race"
Today Duke had a discussion with British author Andy Hitchcock. They talked about a 50-year-old article in the New York Review of Books written by a Jewish rabbi by the name of Arthur Hertzberg, who reviewed the book The French Enlightenment and the Jews, which tried to make the case that the French Enlightenment giant Voltaire was not an anti-semite. Hertzberg disagreed, quoting Voltaire as saying "The Kaffirs, the Hottentots, and the Negroes of Guinea are much more reasonable and more honest people than your ancestors, the Jews. You have surpassed all nations in impertinent fables, in bad conduct, and in barbarism. You deserve to be punished, for this is your destiny."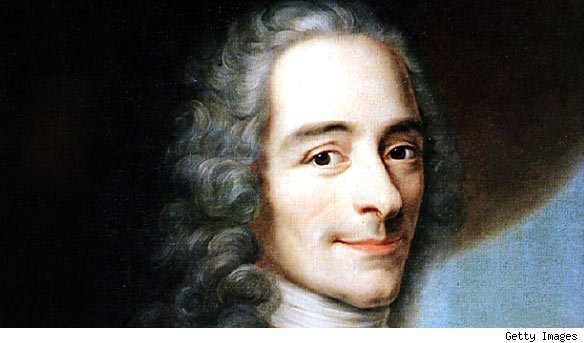 He went on to quote Voltaire as saying about the Jews "They are, all of them, born with raging fanaticism in their hearts, just as the Bretons and the Germans are born with blond hair. I would not be in the least bit surprised if these people would not some day become deadly to the human race."
This show is a powerful show. Please share it widely. And please keep us on the air and on-line. Please visit our contribution page or send your contribution to:
P.O. Box 188, Mandeville, LA 70470
Thank you.
Click here and look for the show dated 2-12-18.
Our show is aired live at 11 am replayed at ET 4pm Eastern
Take a look at the Carl Bernstein statement on Jewish Neocons causing the Iraq War, as referenced by Dr. Duke:
Here is Mark Collett's latest video :
Be sure to check out Mark's Twitter feed. And follow him while you're at it.
And here is Mark's recent livestream interview of Dr. Duke: