Dr. Patrick Slattery's News Roundup
A service of DavidDuke.com
---
From Ynet News
Israeli spy Jonathan Pollard to be released in November
Parole board decides to release convicted spy after 30 years; Israeli officials deny claims that development is linked to the deal with Iran over its nuclear program.
Tova Tzimuki, Itamar Eichner
07.28.15, 22:05
A federal parole board has ruled that Jonathan Pollard, a former US Navy intelligence officer convicted of spying for Israel, will be released in November after serving a 30-year prison sentence, his attorneys said on Tuesday.
Pollard, who has remained jailed for decades despite efforts by successive Israeli governments to secure his early release, will be required to remain in the United States for five years under the terms of his parole, the attorneys said in a statement.
They said he had the assurance of having a job and a home in the New York area, but they nevertheless ask US President Barack Obama to waive that parole requirement and allow him to go to Israel immediately after his release.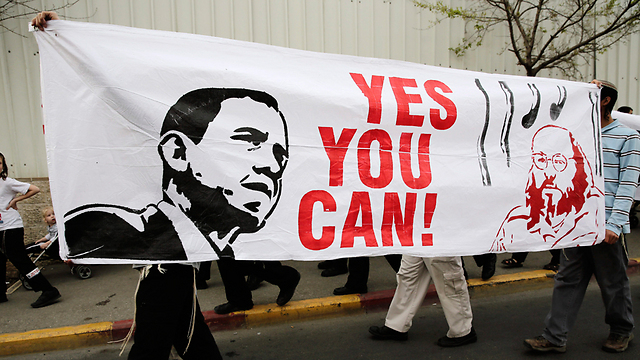 ---
---
From The Times of Israel
Prominent Jewish Democratic lawmaker backs Iran deal
Strong supporter of Israel and 17-term Representative Sander Levin says agreement best way to curb Tehran's nuclear ambitions
July 28, 2015, 11:30 pm
In a major gain for the Obama administration's all-out campaign to sell the Iran nuclear accord to US lawmakers, one of the most prominent Jewish Democrats in the US Congress announced his support for the deal Tuesday.
A strong supporter of Israel and seventeen-term House Representative Sander Levin of Michigan said the agreement reached earlier this month between Iran and six world powers was the most effective way to prevent Iran from obtaining nuclear weapons.
"Israel's security has and always will be of critical importance to me and our country," Levin, 83, said in a statement, according to The New York Times.
"I believe that Israel, the region, and the world are far more secure if Iran does not move toward possession of a nuclear weapon. I believe the agreement is the best way to achieve that. In my view, the only anchors in public life are to dig deeply into the facts and consult," he said.
Levin's remarks come as US Secretary of State John Kerry warned skeptical members of the House Foreign Affairs Committee not to nix the contentious nuclear deal with Iran, insisting that it includes strict inspections and other safeguards to deter cheating by Tehran.
Click here for the full story
---
---
From The Times of Israel
US Jews maintain strong support of Iran deal — J Street poll
Survey finds Jewish support for nuclear agreement remains consistently high, with 60% in favor of recent deal
July 28, 2015, 10:39 pm
The majority of American Jews maintain strong support of the Iran nuclear agreement, a poll released Tuesday by the American lobbying group J Street indicates.
The poll, which was conducted among 1,000 adults who identify as Jewish, found that 60 percent of those questioned said they supported the agreement that aims to curb Iran's nuclear ambitions in exchange for the lifting of US and international sanctions.
The number closely reflected the results of J Street's previous poll in June, conducted before the agreement was reached, which found that 59% of American Jewish adults supported the nuclear deal.
The latest results indicate that American Jewish support of the agreement exceeds that of the general US population. According to polls by ABC News and Washington Post days after the agreement was singed on July 14, 56 percent of Americans said they supported the deal.
Similarly, a poll published last week by the Los Angeles Jewish Journal showed American Jews are much likelier than non-Jews to back the Iran deal. The newspaper's survey found that 49% of US Jews supported the agreement as compared to 28% of the general population.
Click here for the full story
---
---
From Ynet News
Destruction of Beit El buildings begins amid continued riots
Tractors enter West Bank settlement after High Court upholds previous decision to destroy Draynoff buildings; hundreds clash with police overnight; settlers return to evacuated town of Sa-Nur.
Destruction began Wednesday after the High Court upheld a decision to tear down two controversial housing structures known as the Draynoff buildings in the West Bank settlement of Beit El after nearly two days of violence between settlers and police at the scene.
Prime Minister Benjamin Netanyahu announced in wake of the riots and destruction that 300 new housing units would be approved for Beit El along with new construction in Jerusalem.
Click here for the full story
---
---
From Ynet News
Reports: Israeli strike in Syria kills 3
IDF refuses to comment on reported strike near Quneitra in the Golan Heights; Al Mayadeen claims three activists associated with Assad regime killed. Three activists associated with the regime of Bashar Assad were killed Wednesday in an Israeli airstrike in the suburbs of Quneitra in the Syrian Golan Heights according to a report on Lebanon-based Al Mayadeen TV.
The IDF refused to comment on the reports, but earlier reports in Lebanon also mentioned IAF sorties in the Bekaa Valley.
Click here for the full story
---
---
From Ynet News
Survey reveals widening gap between secular and religious
Respondents are pessimistic as to gap between the two groups improving; on a positive note most agree with the statement: 'Despite our differences, in Israel all Jews are bound together'.
Kobi Nachshoni
07.28.15, 17:13
A new survey confirmed that Israeli society unites and consolidates only in times of trouble, such as wars or disasters, however routinely it is split up and conflicted.
In the spirit of Tisha B'Av, the day of mourning for the destruction of the two Temples, the second of which, according to tradition, was caused by gratuitous hatred among the people, Gesher, an association which aims to increase understanding between the religious and non-religious, and the Jerusalem Unity Prize in memory of the three kidnapped yeshiva students, decided to examine the extent of cohesion of Jewish society in Israel, and the depth of the splits and gaps.The data provided by The Zofnat Institute for organizational consulting, development and research depicts a bleak picture but also provides a reason for optimism.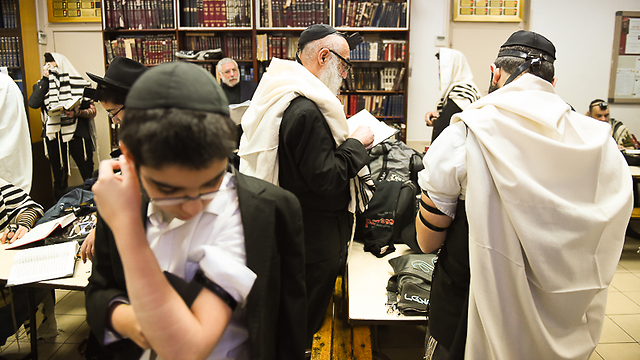 ---
---
From Ynet News
Iran deal begins long and arduous journey through Congress
Facing an uphill battle in a Republican congress, and a possible no vote, Kerry attempts to convince the skeptics of the Iran deal's viability.
Reuters
07.24.15, 00:45
US Secretary of State John Kerry on Thursday mounted a furious counterattack against critics of the Iran nuclear deal, telling skeptical lawmakers it would be fantasy to think the United States could simply "bomb away" Tehran's atomic know-how.
Testifying before Congress for the first time since world powers reached the landmark accord with Iran last week, America's top diplomat was confronted head-on by Republican accusations that Iranian negotiators had "fleeced" and "bamboozled" him.
---
---
From The Times of Israel
David Horovitz op-ed read aloud at House hearing on Iran
Rep. Joe Wilson of South Carolina puts 16 questions raised by ToI editor into the record for Kerry to answer
July 29, 2015, 1:13 am
Rep. Joe Wilson of South Carolina read out an op-ed by Times of Israel's founding editor David Horovitz at the House hearing on the Iran nuclear deal Tuesday.
Addressing US Secretaries John Kerry, Ernest Moniz and Jacob Lew, Wilson urged them to address the questions raised in "16 reasons nuke deal is an Iranian victory and a Western catastrophe," an op-ed published by Horovitz two weeks ago.
The op-ed argued that the US-backed nuclear deal with Iran "legitimizes Iran's nuclear program, allows it to retain core nuclear facilities, permits it to continue research in areas that will dramatically speed its breakout to the bomb should it choose to flout the deal, but also enables it to wait out those restrictions and proceed to become a nuclear threshold state with full international legitimacy."
Horovitz concluded the piece by saying, "No wonder Iran and its allies are celebrating. Nobody else should be."
Wilson said he was reading the questions into the record so that Kerry could provide answers over the coming weeks, as Congress reviews the deal. (Starts at 1:51:10)
Click here for the full story
---
---
From The Times of Israel
Attacking Clinton on Iran deal, Huckabee says 'mushroom cloud over Israel' unacceptable
Stepping up his rhetoric, Republican presidential hopeful questions Democratic candidate's will to confront Tehran
Israeli tour guides have filed a complaint with the Tourism and Public Security ministries, claiming that Jewish worshippers at David's Tomb are disrupting their work by interfering in their visits to the Jerusalem site with foreign tourists.
The tour guides further claimed that the police were failing to handle the regular friction created at the site, which is considered holy by both Jews and Christians.
Click here for the full story
---
---
From The Times of Israel
The Jewiest moments in 'Wet Hot American Summer'
Looking back at the funniest Jewish-inspired moments from the 2001 cult hit, in anticipation of Netflix-produced miniseries
July 28, 2015, 1:01 pm
JTA — Welcome back to Camp Firewood! "Wet Hot American Summer," the cult classic movie from 2001, will soon be a Netflix miniseries, premiering July 31.
Camp Firewood isn't an observant place, but it's chock-full of Jews — there's even a camper named David Ben-Gurion. The movie is reportedly based on director David Wain's childhood experience as a camper at Jewish Camp Modin in Maine.
Whereas the movie follows the impossibly eventful and dramatic final day of camp in 1981, viewers will this time arrive with the campers on day one.
The same star-studded staff will be there to welcome them, including Bradley Cooper, Amy Poehler, Elizabeth Banks and Paul Rudd. Jon Hamm, Kristen Wiig and Jason Schwartzman are among the new hires.
As a generation of Jewish summer campers will recall, the movie isn't afraid to get weird and raunchy — with pubescent tongue mashing, talking canned vegetables and triumphant refrigerator humping being just a few examples.
Click here for the full story