Now available on the Rense Radio Network archive:
David Duke gives a very impassioned talk in the beginning of this broadcast that is worthy of a thousand people making videos of it and distributing them to the world.
He talks in depth about the Jewish media role in damaging European Americans and African Americans in the recent Ferguson controversy, then dives into the torture question and how the Jewish media, which pretends it is a guardian of human rights, actually promotes torture and the incredible evil of the Zionist State of Israel.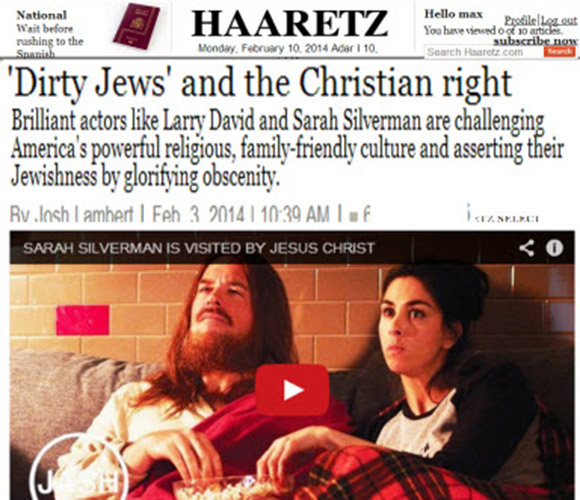 Next, he goes into the latest article on DavidDuke.com which is about Masha Gesson, a Jewish Marxist who demands the abolishment of the institution of marriage and the traditional family, yet she is the person in charge of propaganda going to the Russian people on the U.S. Government financed Radio liberty!
Dr. Duke shows that she is praised to the skies by fellow proud Jew, john Kerry, whose actual family name is Cohen. He then ties this with the openly stated Jewish books and articles in the Israeli press that boast that Jews are leading the fight in America against a "family friendly culture." The article subtitles that Jews are "asserting their Jewishness by glorifying obscenity."
They are proud of destroying the family friendly culture in America and the Western world but openly support a "family friendly culture" in Israel for their Jewish brethren. However, you will only find these headlines and admissions in the Jewish press directed for Jewish consumption.
Dr. Duke brings on Adrian Salbuchi at the half hour mark and Mr. Salbuchi discusses the perception of the world of America before and after the torture revelations, about the how Argentina is a target of the Zion globalists and how the Zio media is infecting and damaging the young people of Argentina just as it degenerating the entire world.
This is a great show that you truly need to share with all your family an friends, worldwide!
Great Show…. one that you must share with every person on your email contact list!
Click here and look for the show dated 12-11-14.
Our show is aired live at 11 am replayed at ET 4pm Eastern and 4am Eastern time.
You can also hear the live stream by calling 712-432- 7855 on your cell or home phone (US) or Skype (US and international).