Dr Duke & Mark Collett – The Gov Response to Corona Will Cause more Death & Suffering than the Virus Itself!
Today Dr. Duke and Mark Collett discussed how the virus was all fun and games when it just meant a two-week holiday, but now they are announcing that the holiday will be a massive depression with no end in sight. Some bait and switch. Meanwhile, even the most common sense measures like check out people wearing gloves and sanitizing them between customers is too much of a bother to consider?!?!? 
Also, if you are going to call into Stormfront, don't be a jerk.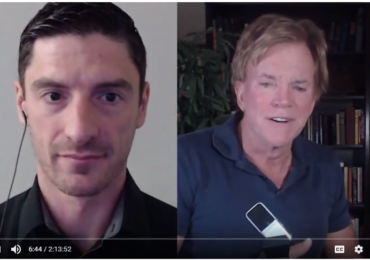 Please share this show widely. And please keep us on the air and on-line. Please visit our contribution page or send your contribution to:
P.O. Box 188, Mandeville, LA 70470
Thank you.
Click here and look for the show dated 4-3-20
Our show is aired live at 11 am replayed at ET 4pm Eastern
Check out Dr. Duke's YouTube channel before it gets Shoahed
Here is the video that will transform the way you look at your health and diet:
Be sure to check out Mark's Twitter feed. And follow him while you're at it.