Dr Duke & Mark Collett of UK on Brexit and the Big Lies of Democracy!
Download
Today Dr. Duke and Mark Collett had a discussion about the debacle of Brexit, whereby British leaders told the public "if you want to leave the EU, just vote yes, and we'll obey — you're the boss." However, when the public unexpectedly voted in favor of Brexit, the same leaders turned around and said "not so fast, goyim!"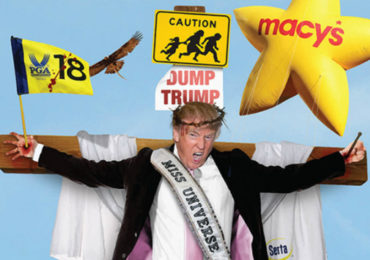 In America the public voted for a clamp down on immigration and an end to wars, and what we are getting is open borders and Eliot Abrams. Something is definitely wrong here. #JewD'Etat
Listen to the show for the full story.
Please share this show widely. And please keep us on the air and on-line. Please visit our contribution page or send your contribution to:
P.O. Box 188, Mandeville, LA 70470
Thank you.
Click here and look for the show dated 3-22-19.
Our show is aired live at 11 am replayed at ET 4pm Eastern
Check out this Duke video on the white genocide in South Africa:
Here is Mark Collett's recent viral video:
Be sure to check out Mark's Twitter feed. And follow him while you're at it.