Dr. Duke Tells Why his Ted Nugent VS the ADL is so popular, and how to win our people to our message! Vital Show!!
Dr. Duke started the show by introducing the audience to his brand-new video "Ted Nugent VS the ADL – Who is Behind Gun Control?" The video makes an open and shut case in favor of Nugent's claim that the Jewish establishment is indeed behind gun control and exposes the fact that the ADL, which is out in front saying that Nugent's claims are false, publicly and frequently prides itself for its efforts going back decades to promote gun control.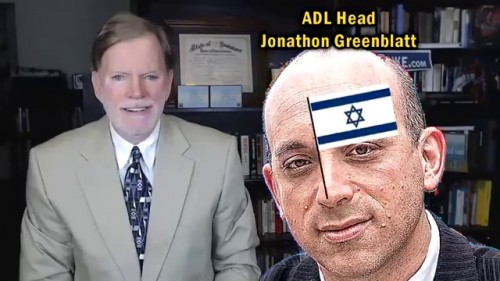 Then he and Dr. Slattery go into how to talked accurately and effectively about Jewish power. For instance, it is important not to make false distinctions that pin responsibility on a subset of Jews, such as Ashkenazi. However, just as all Chinese don't support the agenda of the Chinese state, individual Jews may have little or nothing to do with the outrageous behavior of the Jewish tribe as a whole. So it is perfectly valid to think about Jewish power and behavior, and can be very effective to use phrases such as "Jewish extremists."
This is a powerful and positive show that makes great weekend listening. Please share it widely. 
Click here and look for the show dated 2-12-16.
Our show is aired live at 11 am replayed at ET 4pm Eastern and 4am Eastern
Take a look at this video and then give it a big thumbs up!