Dr. Duke & Mark Collett of UK – Zionist CIA backing of ISIS Exposed – & Jews Behind the Opiate Crisis – The Goyim Know!

Today Dr. Duke and British author and activist Mark Collett discussed recent reports in the mainstream media about CIA money and weapons going to support ISIS. Of course, this is not news to listeners to the David Duke show, as we have been presenting evidence of (((American))), Israeli, and other Zio allied support for ISIS for years.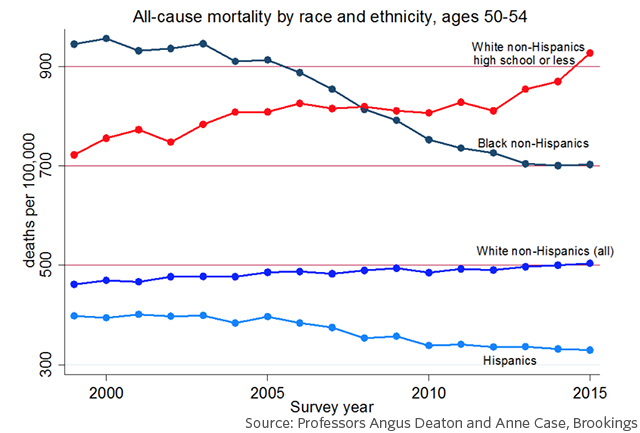 Then they went on to discuss the New Opium War against white people. Like the 19th Century Opium War against the Chinese, this new effort to get the goyim hooked has a Jewish family behind it. In the 1800s it was the Sassoon family, and today it is the Sackler family. In fact, Angus Deaton, a Nobel Prize winner in economics, links the opiate crisis to the economic destruction of the white working class.
This show was another powerful show filled with information. Please share this show widely. And the David Duke show has done more to make it possible for us to even say "Merry Christmas" than any other show. So please keep us on the air and on-line. Please visit our contribution page or send your contribution to:
P.O. Box 188, Mandeville, LA 70470
Thank you.
Click here and look for the show dated 12-15-17.
Our show is aired live at 11 am replayed at ET 4pm Eastern
Below is a Duke Video that exposes the impact of Jews such as Weinstein on the mores and values of the West.
Here is Mark Collett's latest video (Currently banned for violating YouTube rules on frankly discussing obvious events going on before our very eyes):
Or find the alternative location from Mark's Twitter feed. And follow him while you're at it.
Watch the video YouTube BANNED – Christmas Adverts: Multicultural Propaganda. A full expose of the globalist companies & the insidious anti-white agenda that they push.https://t.co/AdqNKrKHBq

— Mark Collett (@MarkACollett) November 16, 2017