Download
Today Dr. Duke spoke at length about the importance of Freedom of Speech and the attack that it is under. He defended Andrew Anglin, the editor of the Daily Stormer. In an unprecedented move, Jewish supremacists have pressured internet domain name servers to refuse services to Mr. Anglin, with the result that the Daily Stormer can no longer be accessed through the dailystormer.com address. However, it can be accessed at https://dstormer6em3i4km.onion.link/, and we suggest everyone spread this permanent link around.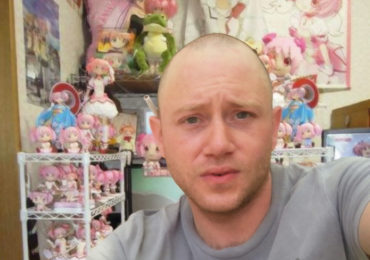 Andrew Anglin in his bedroom in Lagos, Nigeria
Don Advo joined the show and turned his keen legal mind to the issues of the day. Meanwhile, the same forces that are trying to silence Andrew Anglin are out to starve Dr. Duke. He is not currently able to accept credit card donations so PLEASE send your contribution to the following address:
P.O. Box 188, Mandeville, LA 70470
Thank you.
This is a great show. It will wake up the goyim. Please spread it widely.
This is a meaningful show that can seriously improve levels of goyim-knowing. Please share it widely.
Please send a contribution to keep us on the air.
Click here and look for the show dated 8-23-17.
Our show is aired live at 11 am replayed at ET 4pm Eastern
YouTube: