Dr. Duke & Eric Striker on the Jewish Sackler Drug Cartel that Kills more White People each Year than the Entire Vietnam War!
Today Dr. Duke talked to Daily Stormer journalist Eric Striker about the opiate epidemic, which has more than a little to do with the Jewish-dominated big pharma. Eric Striker talked about the Jewish Sackler family connection to addiction and ill health in America.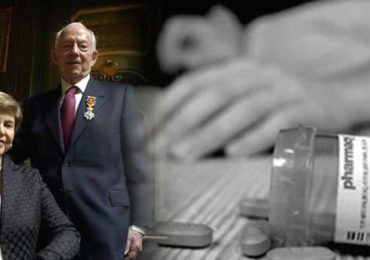 They also talked about a study showing that oxytocin combined with social conditioning can make people more accepting of immigration into their countries.
This is another powerful show filled with information. Please share this show widely.
Please keep us on the air and on-line. Please visit our contribution page or send your contribution to:
P.O. Box 188, Mandeville, LA 70470
Thank you.
This is an entertaining and informative show that you will want to spread widely.
Click here and look for the show dated 10-19-17.
Our show is aired live at 11 am replayed at ET 4pm Eastern
This is a must watch video of David Duke's latest interview.
Here is Mark Collett's latest video: