Dr. Duke & Dr. Slattery – The Gunn Pedophilia Evil of ZioMedia – accusations of the slightest racism destroys a career, but joking about raping little girls -no Problem & Refuting Anti-White D'Souza's Lies!
Download
Today Dr. Duke and Dr. Slattery talked about the sick jokes made by pedophilia promoter (yes, desensitizing people to pedophilia with non-stop jokes about it is promoting it) James Gunn. He is too sick to write about, so you will just have to listen to the show.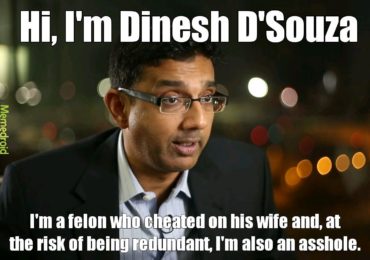 Then they talked about the move by the media to anoint the Indian immigrant Dinesh D'Souza as the leader of the Alt-right. It is pure astroturfing, and besides his narratives are garbage. Lincoln shouldn't have started the Civil War. What worse result could we have gotten that 600,000 war deaths and a completely warped post-war society
This is an interesting talk with Chris Cantwell of the Radical Agenda.
Please share this show widely. And please keep us on the air and on-line. Please visit our contribution page or send your contribution to:
P.O. Box 188, Mandeville, LA 70470
Thank you.
Click here and look for the show dated 8-2-18.
Our show is aired live at 11 am replayed at ET 4pm Eastern
Check out this recent Duke video:
Here is Mark Collett's recent viral video:
Be sure to check out Mark's Twitter feed. And follow him while you're at it.