Dr Duke and Mark Collett of UK Expose the Lies of New ZioWood Spike Lee Movie that Features David Duke in the 1970s!
Download
Today Dr. Duke and British author and activist Mark Collett discussed the Spike Lee film Black KKKlansman, which is coming out next weekend. The film is really aimed at smearing Donald Trump by showing how much of his platform really originated with David Duke decades ago. However, as Mark Collett points out, many people will see the film and say, "wait a minute, you mean we have David Duke to thank for Donald Trump's America First platform? I better learn more about David Duke."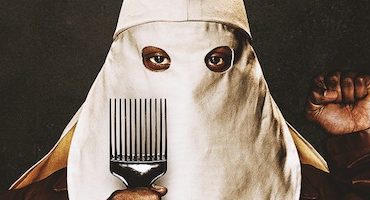 Of course, the film took artistic license in inventing out of whole cloth private conversations that Dr. Duke had, and here they sought to portray him in ways that were completely false and defamatory. And they somehow tried to bring Heather Heyer, the BLM activist who died of a heart attack in Charlottesville last year, into the story, even though the movie was placed in the 1970s. That's Hollywood for you!
This is an interesting talk with Chris Cantwell of the Radical Agenda.
Please share this show widely. And please keep us on the air and on-line. Please visit our contribution page or send your contribution to:
P.O. Box 188, Mandeville, LA 70470
Thank you.
Click here and look for the show dated 8-3-18.
Our show is aired live at 11 am replayed at ET 4pm Eastern
Check out this recent Duke video:
Here is Mark Collett's recent viral video:
Be sure to check out Mark's Twitter feed. And follow him while you're at it.