Dr Duke & Dr Hill – Who Does the Media Hate more – David Duke or Louis Farrakhan? & Big Rally in Alabama on April 7 – Join Us!
Today Dr. Duke had as his guest for the hour Dr. Michael Hill, the leader of the League of the South. They discussed the insightful African-American gentleman Louis Farrakhan, who has been much in the news lately. While Dr. Duke and Dr. Hill agreed that Minister Farrakhan has made anti-white statements in the past, he has correctly spoken of the corrosive role played by Jews in the degradation of both whites and blacks in the United States.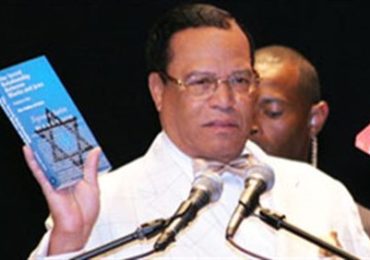 They talked about the history of race relations in America, and in the south in particular. They discussed the very different and much more organic views of black nationalist Marcus Garvey, who clashed with the Jewish-sponsored W.E.B. DuBois in the early 20th Century. They also talked about the upcoming events sponsored by the League of the South in Alabama on April 7.
This show is a powerful show. Please share it widely. And please keep us on the air and on-line. Please visit our contribution page or send your contribution to:
P.O. Box 188, Mandeville, LA 70470
Thank you.
Click here and look for the show dated 3-20-18.
Our show is aired live at 11 am replayed at ET 4pm Eastern
See Dr. Duke's video on South Africa:
If you have any problems viewing these videos, then please see them on our own video site, which does not require any log in, Dare to Think Free.
Here is the source of George Galloway praising the Jewish Communist involvement in the anti-apartheid movement in South Africa:
"Are you a racist? By George Galloway"—Listen to Dr. David Duke's Insight on Galloway's Comments!
Here is Mark Collett's most recent video:
Be sure to check out Mark's Twitter feed. And follow him while you're at it.