Download
Today Dr. Duke had Dr. Michael Hill of the League of the South as his guest for the hour. They talked about white Southerners as an important subgroup of the European people who are fighting against an all-out attack on their history and heritage. Dr. Hill has been at the forefront of efforts to save Confederate monuments, as Confederate history is American history.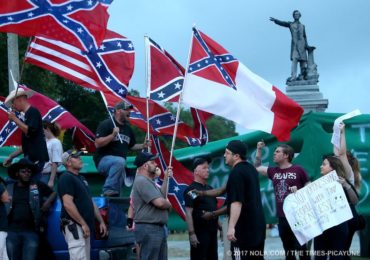 Dr. Hill discussed the two-front battle he fought in developing the League of the South as a white nationalist movement for Southerners, one against external enemies who wanted to shut it down and another internal battle against those who wanted a "rainbow confederacy" that was color blind and inclusive so that nobody could call them mean names.
This is a great show that you won't want to miss. Please share it widely.
Please send a contribution to keep us on the air.
Click here and look for the show dated 6-28-17.
Our show is aired live at 11 am replayed at ET 4pm Eastern and 4am Eastern.
Here is a video that really unveils the racist nature of Israeli society:
Note: This clip is a year old. This has been going on for a while. This clip is insane. They are openly talking about Israel as existing to "preserve the race."