Dr. David Duke with Andrew Anglin Expose Zio Zuckerman's Facebook Censorship of anti-Immigration Activists!
Dr. Duke started the show by describing how Facebook suppresses anti-immigration stories from its "trending" list. He brought on Andrew Anglin of the Daily Stormer, who suggested that Facebook and Twitter should be viewed more as "natural monopolies" than news organizations, and regulated for neutrality accordingly.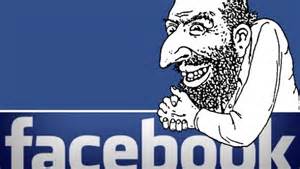 They then discussed how to avoid the health and wellness problems that have become epidemic as a result of the lifestyles that the Zio media promotes. They had practical advise for how to get yourself of a regular sleep schedule and how to stick to a vigorous training routine.
This is a show that is in your best interest to listen to. Please spread it widely.
Our show is aired live at 11 am replayed at ET 4pm Eastern and 4am Eastern.
Take a look at this video and then give it a big thumbs up!