Dr. Patrick Slattery's News Roundup
A service of DavidDuke.com
---
From Russia Today
Black Lives Matter halts Toronto Pride parade to address 'anti-Blackness' (PHOTOS)
Published time: 4 Jul, 2016 03:17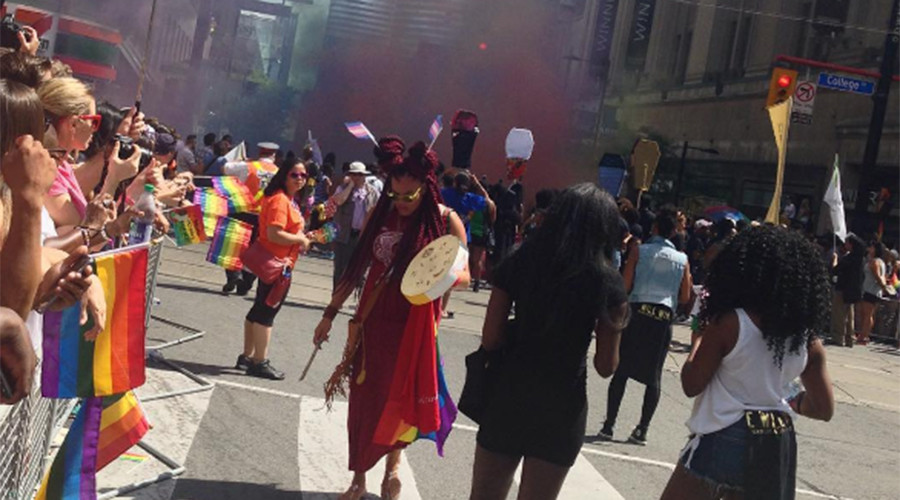 © the_dancing_witch / Instagram
Toronto's famous Pride parade was interrupted by members of the Black Lives Matter group, which halted the march for about 30 minutes.
Black Lives Matter Toronto addressed the issue of anti-Blackness within Pride Toronto.
In its news release, the Black Lives Matter said Pride Toronto "has shown little honor to black queer/trans communities, and other marginalized communities. Over the years, Pride has threatened the existence of black spaces at Pride that have existed for years."
The situation was resolved as Pride Toronto agreed and signed the list of demands, which allowed the parade to resume.
"Canada is united in its defense of rights and in standing up for LGBTQ rights; this is what we are truly celebrating today," Trudeau said on June 1 when he kicked off Prime Month in Parliament Hill.
---
---
From The Times of Israel
Israeli industrialist convicted of stock manipulation
Nochi Dankner and co-defendant Itay Strum could face up to 5 years in prison for IDB Group shares fraud
By Stuart Winer July 4, 2016, 5:14 pm
The Tel Aviv District Court on Monday convicted former billionaire Nochi Dankner of the manipulation of shares of his own company in 2012.
Judge Khalid Kabub, from the court's economic department, ruled that the former chairman of the IDB Group and co-defendant financier Itay Strum, the owner of ISP Group, were guilty of fraudulently trying to influence share prices.
"The evidence leaves no doubt about a conviction," Kabub said in his summation.
The maximum sentence for stock manipulation in Israel is five years in prison.
Dankner lost control of IDB Holdings in 2013, as the company fell tens of millions of dollars in debt.
Click here for the full story
---
---
From Ynet News