Howard Stern calls for Israel to "wipe Palestinians off the face of the earth" — That's ok, right?
Commentary — This article from the Times of Israel says it all about the double standard whereby Jewish privilege allows Howard Stern to call for the genocide of an entire people, yet any non-Jew who simply makes the factual statement that Jews exercise a great deal of power (think Rick Sanchez) immediately is denounced and fired.
Palestinian delegation to US decries Howard Stern's 'racism'
Disc jockey's comments about Palestinians would have been roundly condemned had they targeted another group, PLO office charges
By Times of Israel staff October 8, 2015, 9:39 am 24
The top representative body of the Palestinians in the US condemned recent comments by the Jewish radio host Howard Stern as "racist" and "baseless."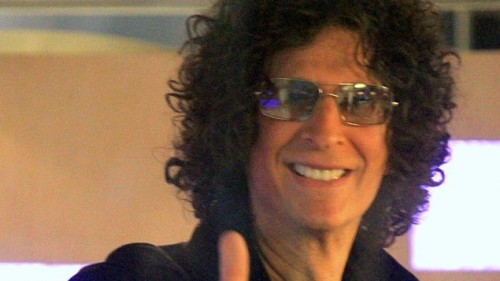 The PLO Delegation to the US was referring to a monologue aired earlier this week, during which Stern denounced former Pink Floyd frontman Roger Waters for his ongoing efforts to convince musicians to boycott Israel over its treatment of the Palestinians.
In a statement, the PLO delegation termed Waters a "human rights activist" and decried what it referred to as Stern's racism against Arabs, and Palestinians in particular.
"Mr. Stern's contention that Palestinians 'did not live there [Palestine]' is a claim grounded in racist assumptions that the indigenous Palestinian population does not exist. Such baseless allegations only serve to foment violence and hatred, and do little to promote the interests of peace and reconciliation," the statement, published on Wednesday, said.
The PLO delegation also quoted from a previous show during which Stern said, "The Arab world has to be taught a lesson, that we are the boss and you are going to be our dogs… let Israel loose… it could be taken care of in an hour; you could wipe them off the face of the earth…I'd blow up… the Palestinians… blow them all up and be done with them, and you won't miss a night's sleep."
If Stern were to make such comments about other ethnic groups, including Jews, the PLO delegation asserted, "the public outcry would rightly be fierce."
"We will not allow anyone, including Mr. Stern, to disseminate misguided, racist, or genocidal views into the public sphere without being held to account," the statement said, calling on the celebrity radio host to retract his statements and issue an apology.
During his expletive-laden rant against Waters, Stern called the singer to task for what he called Waters' preoccupation with the Jewish people.
"What is with Roger Waters and the Jews? …Where do you want the Jews to go, Roger? You want them to just go back to the concentration camp? What is it you want, fuckhead?
"It seems like you're a little too consumed with it," Stern added.
Stern's diatribe against Waters on Tuesday came just a days after the singer published an open letter calling on Jon Bon Jovi to cancel his show in Israel. Bon Jovi performed as planned.