The real terrorists in the world today are the Zionist secret service Mossad, who, according to a leading Israeli journalist, have a "kill list" through which they are steadily working to literally murder anyone who opposes their state.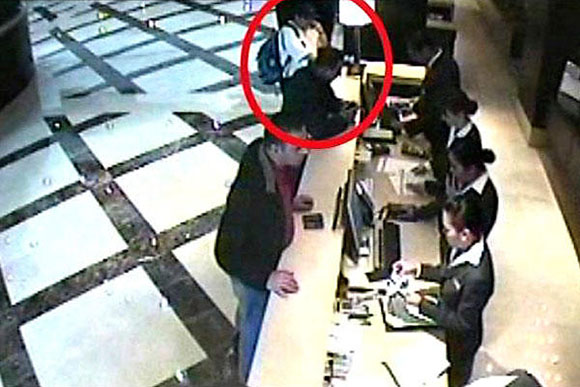 In an article titled "Israel's Kill List", published in the well-known Foreign Policy magazine this week, Israeli daily newspaper journalist and contributing writer for the New York Times magazine, Ronen Bergman, boasted about the Israeli killing machine.
Starting off with a reference to the recent assassination of Hezbollah commander Hassan Lakkis, Bergman said that his murder "is yet another in the latest in a long series of assassinations of leading figures in what Israeli intelligence calls the 'Radical Front,' which comprises two countries — Syria and Iran — and three organizations: Hezbollah, the Palestinian Islamic Jihad, and Hamas."
According to Bergman, these countries and organizations are targeted because the Zionists believe they are trying to build atom bombs.
This claim has, of course, been thoroughly disproved and is dismissed as a gross exaggeration by every single Western intelligence agency.
Nevertheless, the mere fact that the Israelis believe these self-made lies, is good enough in their eyes to sanction their murderous campaign, confident that their co-religionists who control the mass media, will always cover up and hide their activity from the broad pubic.
"Back in 2004, the Mossad began identifying various key figures within this Radical Front—those with advanced operational, organizational, and technological capabilities," Berman continues.
"Israeli intelligence drew up a list of these men…The list was headed by two men: Imad Mughniyeh, Hezbollah's supreme military commander, and Gen. Muhammad Suleiman, Syrian President Bashar al-Assad's head of secret special projects . . . After them came Gen. Hassan Tehrani Moghaddam, head of missile development for the Islamic Revolutionary Guard Corps and the export of missiles to Hezbollah, Hamas, and the Islamic Jihad; Mahmoud al-Mabhouh, the Hamas official in charge of tactical ties with Iran; and Hassan Lakkis.
"Mughniyeh was killed by a bomb in his car in Damascus in February 2008; Suleiman was shot dead by a sniper on a beach in Syria in August of the same year; Mabhouh was strangled and poisoned in a Dubai hotel room in January 2010; Moghaddam was blown sky high along with 16 of his personnel in an explosion at a missile depot near Tehran on Nov. 12, 2011. And on Tuesday night, two unidentified masked men cut Lakkis down in the parking garage of his apartment building in a suburb of Beirut," Bergman boastfully continued.
Quoting and Israeli intelligence officer, Bergman concluded that all these assassination victims are "all together" now (i.e. dead).
"Then he recited words from the Jewish religious blessing that's meant to be said on hearing that someone has died: 'Blessed be the Judge of the Truth.' But sometimes it's better to let the Judge—and History—take its take own course," Bergman concluded.