Download

Dr. Duke and Dr. Slattery the systemic racism against white people. Tucker Carlson has lately been talking about racism against white people, but at the same time rejects the idea that there is systemic racism in America. They played a clip of an Indian professor from Yale talking about how she fanaticizes about killing white people and how the world would be better off without whites. They then went into the United Nations Convention on Genocide as well as the Simon Wiesenthal Center's Ten Steps of Genocide.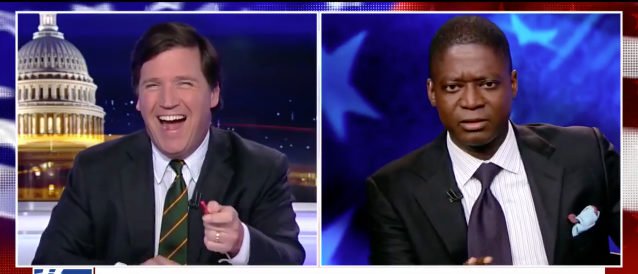 Tucker laughing at a black guy 
Have you subscribed to Dr. Duke's Gab channel? If you haven't, you really should. Also, he has a telegram channel. 
Be sure to check out Dr. Duke's Bitchute and BRAND NEW Odysee acounts. Here are a couple of recent videos: 


Dr Duke & Dr Slattery Respond to Attack by HBO and John Oliver on David Duke and Tucker Carlson (odysee.com)
ZioMedia Incites massive violence against White people in America (odysee.com)
Please share this show widely. And please keep us on the air and on-line. Please visit our contribution page or send your contribution to:  
P.O. Box 188, Mandeville, LA 70470 Thank you.  
Click here and look for the show dated 6-9-21 Our show is aired live at 11 AM Eastern Time (US) & is replayed at 4 PM Eastern Time.  Share this show widely. And please keep us on the air and on-line.