Dr. Duke & Dr. Slattery – ZioTech, ZioBanks, ZioMedia Massive Interference in 2020 Election. The Greatest Threat to the USA in All of History!
Today Dr. Duke was joined by Patrick Slattery for a discussion of the  Hunter Biden laptop calamity. As much as the laptop shows the corruption and depravity of the Biden family, the real issue is the FBI having sat on that information the whole time that  President Trump was being impeached for having requested the Ukrainian president to investigate the very corruption that the laptop proves. The FBI has been central to the ongoing coup d'état against President Trump, and the fact they had this information the whole time is the smoking gun.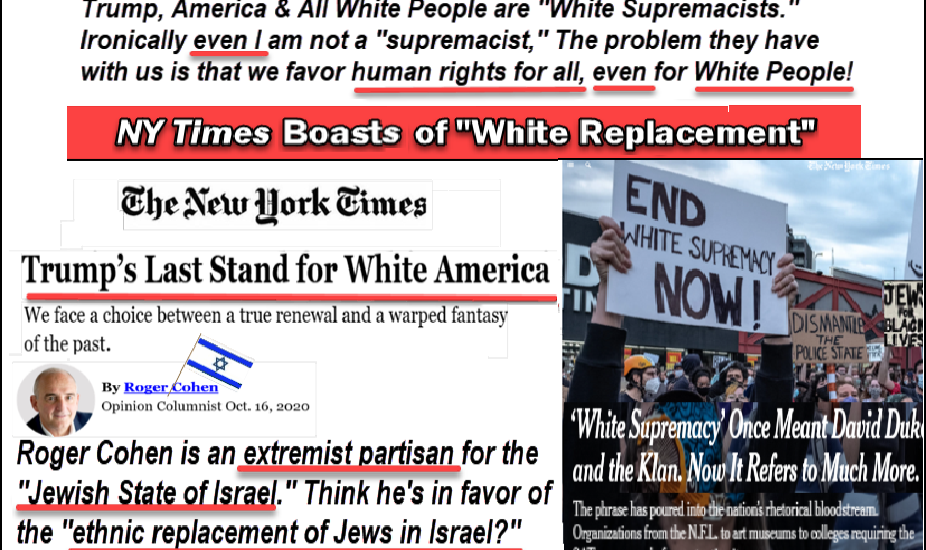 Jeffrey Epstein was a Mossad agent, Ghislaine Maxwell was his Mossad handler, and everyone in Washington is complicit in the usurpation of our government by Jewish power.
Please share this show widely. And please keep us on the air and on-line. Please visit our contribution page or send your contribution to:
P.O. Box 188, Mandeville, LA 70470
Thank you.
Click here and look for the show dated 10-21-20
Our show is aired live at 11 am replayed at ET 4pm Eastern

Here is a great show with Dr. Duke on the Jeff Rense Program

Also, check out Gilad Atzmon's article about Dr. Duke