Dr Duke & Dr Slattery — Everything you ever wanted to know about Zionist Spy Ghislaine Maxwell But were Afraid to Ask!
Today Dr. Duke was joined by Patrick Slattery for a discussion of the aspect of the Jeffrey Epstein – Ghislaine Maxwell story that nobody wants to touch. The Zio media wants to treat this as just another me to story, albeit one that could potential he touch the president. But what makes the story more explosive than dynamite is it illustrates the Zionist control over our politicians, and if knowledge of that becomes widespread than the whole Jewish power structure comes tumbling down.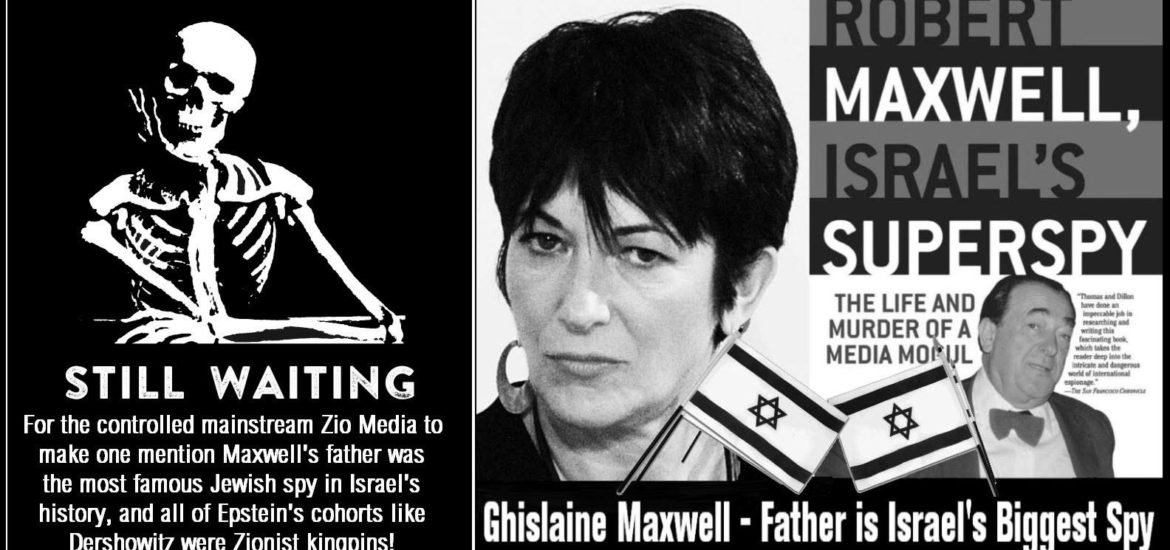 Jeffrey Epstein was a Mossad agent, Ghislaine Maxwell was his Mossad handler, and everyone in Washington is complicit in the usurpation of our government by Jewish power.
Please share this show widely. And please keep us on the air and on-line. Please visit our contribution page or send your contribution to:
P.O. Box 188, Mandeville, LA 70470
Thank you.
Click here and look for the show dated 7-22-20
Our show is aired live at 11 am replayed at ET 4pm Eastern
Check out this documentary before YouTube takes it down: