Dr Duke & Ryan Dawson – Ultra Racist Zionist Supremacists Promote Race War against White People!
Today Dr. Duke and Ryan Dawson deconstructed the role of the Jewish dominated elite in inciting hatred against white people. The idea that Black Lives Matter is a grass roots organization that emerged from the black community is nonsense. Five years ago we carried an article on DavidDuke.com that made the following observation: 
While Black Lives Matter is not the only group involved in the protests, they have been able to hijack leadership and become the visible face of the black community. Evidence that it is not an organic black movement can be found on the "About Us" section of its website, which criticizes the traditional black leadership for "keeping straight cis Black men in the front of the movement." ("Cis," by the way, is the new term for men and women, whether straight or gay, who are not "trans-gender.") It claims that "Black Lives Matter affirms the lives of Black queer and trans folks, disabled folks, black-undocumented folks, folks with records, women and all Black lives along the gender spectrum."

Promotion of homosexuality, trans-genderism, and illegal immigration have never been priorities for blacks, but certainly are at the top of the Jewish supremacist social agenda for goys.
The non-stop promotion of BLM by the Zio media is evidence of the astroturf nature of the group.  So are the enormous donations of millions and millions of dollars for corporate America. What is going on in America is a massive crack-down on white people by the Zionist-occupied government.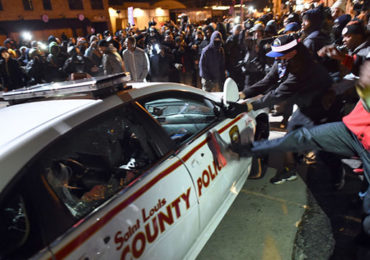 Please share this show widely. And please keep us on the air and on-line. Please visit our contribution page or send your contribution to:
P.O. Box 188, Mandeville, LA 70470
Thank you.
Click here and look for the show dated 6-17-20
Our show is aired live at 11 am replayed at ET 4pm Eastern
Check out this new video from emergency room doctors: