Dr Duke & Slattery – Gov't & Media induced Panic over Covid-19 Deliberate Destruction of the Western World's Economy and Middle Class!
Dr. Duke and Dr. Duke discussed the complete collapsing of not just the American economy but American society and the American republic. We are being attacked with hoaxes, from the Coronapocalypse to the Russia Hoax to whites hunting down and murdering unarmed black youths.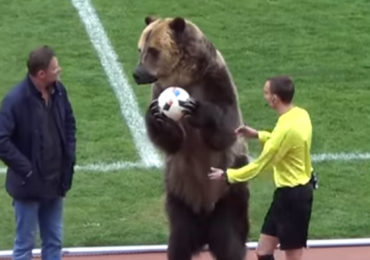 Russia is starting up its sporting events, thanks to President Putin and Sports Minister, Yogi Berovski, pictured above.
Please share this show widely. And please keep us on the air and on-line. Please visit our contribution page or send your contribution to:
P.O. Box 188, Mandeville, LA 70470
Thank you.
Click here and look for the show dated 5-13-20
Our show is aired live at 11 am replayed at ET 4pm Eastern
Check out this new video from emergency room doctors: