Dr Duke & Ryan Dawson – Everything You Want to Know About the Epstein-Mossad Spy Ring but the ZioMedia Won't Tell You! – Part 1
Download
Today Dr. Duke had investigative journalist Ryan Dawson on the show to talk about amazing details of the Epstein-Mossad scandal that will knock your socks off. And he will be back again next week for more.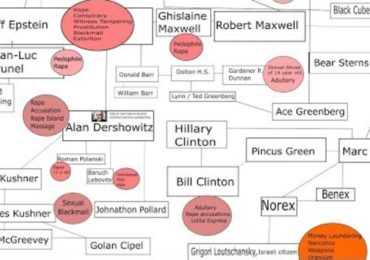 Click here for more details
Listen to the show for the full story.
Please share this show widely. And please keep us on the air and on-line. Please visit our contribution page or send your contribution to:
P.O. Box 188, Mandeville, LA 70470
Thank you.
Click here and look for the show dated 9-25-19
Check out this video from Ryan Dawson:
THE PARASITE, THE GREATEST CRIMES EVER SOLD

Our show is aired live at 11 am replayed at ET 4pm Eastern
Check out this video from Ryan Dawson