Dr Duke & Pastor Dankof Expose with Scripture the "Christian Zionists who Support the AntiChrist!
Download
Today Dr. Duke spent the hour talking to Pastor Mark Dankof about how Christian Zionism really is a stark departure from thousands of years of Christian thinking and doctrine and is simply a hijacking of Christianity by Zionist for their own purposes.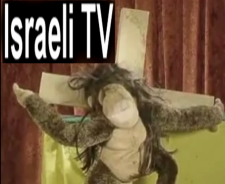 Listen to the show for the full story.
Please share this show widely. And please keep us on the air and on-line. Please visit our contribution page or send your contribution to:
P.O. Box 188, Mandeville, LA 70470
Thank you.
Click here and look for the show dated 4-24-19
Our show is aired live at 11 am replayed at ET 4pm Eastern
Check out this video of Dr. Duke discussing Christian Zionism
And here is another David Duke video on why Christians should NOT support Israel:
Be sure to check out Mark's Twitter feed. And follow him while you're at it.