House prepared to vote unanimously on anti-Semitism resolution insisting that the Emperor is NOT naked, despite what your lying eyes tell you
Download
Today Dr. Duke missed the first part of the show due to technical difficulties, so Dr. Slattery took callers. Then Dr. Duke joined the show and addressed the anti-Semitism resolution before the House of Representatives, demonstrating that the "myths" about Jewish loyalties described in the resolution are actually the very positions taken by the World Jewish Congress and its U.S. subsidiary, the American Jewish Congress.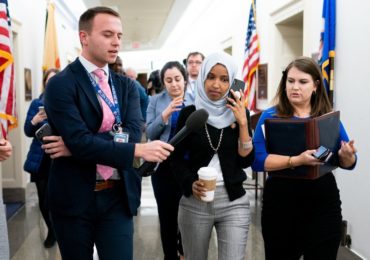 While the rest of the political establishment attack Representative Ilhan Omar for noticing the obvious about the role of AIPAC in our political system, Dr. Duke gives credit to Omar where credit is due. 
Listen to the show for the full story.
Please share this show widely. And please keep us on the air and on-line. Please visit our contribution page or send your contribution to:
P.O. Box 188, Mandeville, LA 70470
Thank you.
Click here and look for the show dated 3-6-19
Our show is aired live at 11 am replayed at ET 4pm Eastern
Check out this video of Dr. Duke with JFG
Here is Mark Collett's recent viral video:
Be sure to check out Mark's Twitter feed. And follow him while you're at it.