Dr Duke & Mark Dankof – Duke clarifies that he did not endorse Tulsi Gabbard & Our Response to Trump's State of the Union Speech!
Download
Today Dr. Duke and Mark Dankof broke down President Trump's State of the Union speech — the good, the bad, and the ugly. While overall it was a flop and a total cuck move, it certainly could have been worse, and it did contain a few bits of hope.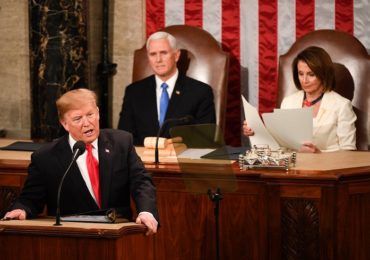 Dr. Duke also clarified that he is not at this time endorsing Tulsi Gabbard for president, but does support much of her foreign policy and should be able to say as much without the Zio-media jumping all over her. Listen to the show for the full story.
Please share this show widely. And please keep us on the air and on-line. Please visit our contribution page or send your contribution to:
P.O. Box 188, Mandeville, LA 70470
Thank you.
Click here and look for the show dated 2-6-19
Our show is aired live at 11 am replayed at ET 4pm Eastern
Check out this video of Dr. Duke response to the state of the union
Here is Mark Collett's recent viral video:
Be sure to check out Mark's Twitter feed. And follow him while you're at it.