Download

Today Dr. Duke and British author and broadcaster Andy Hitchcock discussed the case of a British gentleman, Graham Hart, who is facing seven years of prison for having a different opinion about history from the ones we are allowed to have. At age 69, this would place him in real danger of dying in prison, and would deprive his grandchildren of a perfectly fine granddad who has done nothing wrong. This is the absolute state of Britain, plus most other Western countries. For more on his "crimes," click here. 
Keep in mind how often it is that blacks murder whites and get off Scot free. (Scots aren't really free, though, come to think of it.)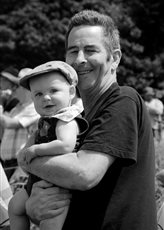 Graham Hart
Check out Dr. Duke's Bitchute and BRAND NEW Odysee acounts. Here are a couple of recent videos: 


Dr Duke & Dr Slattery Respond to Attack by HBO and John Oliver on David Duke and Tucker Carlson (odysee.com)
ZioMedia Incites massive violence against White people in America (odysee.com)
Endless wars, replacement-level immigration, demonization of white men, promotion of gayness and trannyism, and presenting black men as the ideal mates for white women were inflicted on us by Jews and not Chinamen. .
Please share this show widely. And please keep us on the air and on-line. Please visit our contribution page or send your contribution to: P.O. Box 188, Mandeville, LA 70470 Thank you.
Click here and look for the show dated 6-15-2021. Our show is aired live at 11 am replayed at ET 4pm Eastern  
Check out this classic video "CNN, Goldman Sachs, and the Zio-matrix of power."