Dr Duke & Andy Hitchcock – The Bolshevik Democratic Election Takeover of the USA is a Jewish-Led Repeat of the Bolshevik Revolution in Russia!
Download

Today Dr. Duke and British author and broadcaster Andy Hitchcock discussed the massive threat to our people should the Democrats manage to steal the presidential election. They compared it to the calamity of post-Soviet Russia under the Zio-puppet Boris Yeltsin. You don't want to miss this show.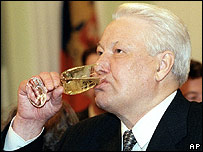 Jeffrey Epstein was a Mossad agent, Ghislaine Maxwell was his Mossad handler, and everyone in Washington is complicit in the usurpation of our government by Jewish power.
Please share this show widely. And please keep us on the air and on-line. Please visit our contribution page or send your contribution to: P.O. Box 188, Mandeville, LA 70470 Thank you. Click here and look for the show dated 9-29-2020 Our show is aired live at 11 am replayed at ET 4pm Eastern   Check out Dr. Chris Knobbe talk talk about the dangers of our current national diet: https://www.youtube.com/watch?v=7kGnfXXIKZM